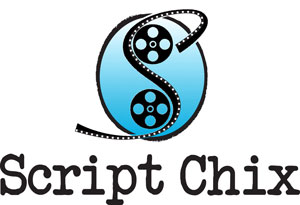 It seems that nowadays everyone is a hyphenate. Director-Producer. Actor-Director. Actor-Producer. Writer-Director. There's also one that's starting to creep up more and more: Actor-Writer.
In recent years, the business of Hollywood has changed. Everything from cord-cutting to piracy, media consolidation, and an overall downed economy, has the studios and networks tightening their belts. In just a few short years, we've gone from being able to make a living off of one perfectly honed craft to having to be a jack-of-all-trades in order to make ends meet. Just as feature film writers have started jumping mediums, – expanding into television, graphic novels, video games, and blogging – Actors have started exploring their options as well.
For the biggest names in acting, producing is a logical step. Mark Wahlberg, Leonardo DiCaprio, and Brad Pitt all have production companies producing films that extend far beyond the scope of their acting. Drew Barrymore and Reese Witherspoon got in the producing game to find star vehicles for themselves, while also championing smaller, indie films.  Being a producer allows them more creative control in choosing projects and characters they wish to play.
When actors don't have the clout to get a studio to give them a cushy overall deal, they turn to writing to gain control of their careers. Emma Thompson was a well-known name, but it wasn't until she started writing that she got the professional respect she deserved. And an Academy Award. Those are great, too.
Writing is a smart move. 2013 has been brutal for feature films. Due to the suffocation of feature film budgets, creativity has been stifled, across the board. At last count, there are 35 sequels and 17 remakes being released this year. Dialogue is filled with simple exposition and fewer speaking roles. "Actors often complain about the quantity and quality of the lines they are asked to read or perform. If you truly believe you deserve better and longer lines, sit down and write them." says Sam Kalidi, an actor-turned-writer, who has had roles in The Unit and Netflix's Lilyhammer. During this time of uninspiring blockbuster fare, it's not hard to see why so many actors are frustrated. As script consultants, we advise our actor clients to use writing as an opportunity to develop the kinds of characters they want to see or play on screen.
Kalidi goes on to express how much writing has helped hone his acting skills. "Writing helps actors a lot when they are asked to improvise. Whether during auditions, ADR loop group sessions or on set, it becomes easier to put words into a character's mouth and create believable situations." Thesy Surface who plays the cult favorite, Margaret McPoyle, on It's Always Sunny in Philadelphia, actually had an even more positive reaction to writing. Despite having a successful career, an experiment in a pilot writing class – that she hoped would help her acting – lead her to a new calling, as a writer. Having experience as an actor made her a better writer. "I found a bunch of my scenes on my new script were bland…just really bad, bad writing. I was embarrassed and wondering why things weren't working, and then I realized it really just lay in my characters being stale. So I had to get back into my actor's mindset and get into the skin of my characters….it really helped….my scenes came alive!"
Both crafts take years of hard work and discipline, and both depend on each other. In many ways, writing was a relief to her, as it made her feel she had control over her career and destiny – instead competing for parts, where the decision comes down to, ultimately, minute details. She says "I want my writing to be good enough to be a calling card in itself (however long it takes), and the acting to happen as an offset. Oh, and if it happens, it also has to take me to better places than standing in line with 50 girls trying to book two lines on an episodic. That's just not fun for me anymore."
Another advantage of being a hyphenate means there are more avenues available to get past the gatekeepers. "The first thing I wrote got optioned by a family that had a well-known variety show back in the day. Obviously, it wasn't a real studio option, but it got me access to some really cool meetings…with some top-of-the-line people," says Surface. Writing opens new doors in the entertainment field. Matt Damon and Ben Affleck are prime examples of how true this is. They were actors in low budget films – nowhere near the household names they are today. Then, they wrote Good Will Hunting. Suddenly, Hollywood came calling. While Damon doesn't write much now, Affleck discovered his talents are best appreciated behind the camera, while still enjoying his time in front of it.
At the end of the day, writing is a fantastic extension of acting. It's another creative outlet that still permits exploration of new and exciting characters and their worlds. And who knows, perhaps you will find your calling like Thesy Surface, or bust down studio doors like Ben Affleck – and write and star in the next Gone Baby Gone. 
Interested in launching your writing career?? Send us your unproduced TV Pilots and open more Hollywood doors! Enter our Pilot Launch Teleplay Competition to win meetings with network executives from FX and NBC, agents at the big five, managers, and much more. For more information, please visit the Script Chix website at www.ScriptChix.com/Pilot-Launch-Contest.
Script Chix is made up of two chix and a dude. Providing script coverage, schedules, events, and more to Hollywood professionals and up-and-coming writers, producers, and actors everywhere!