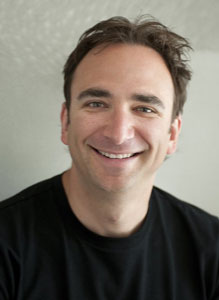 Written by Jesse Wilson
I'm grateful I went to Juilliard… by far, one of the most pivotal moments of my life. That moment being four brutal years of training.
Juilliard is where I had to let go of a lot of old ideas about who I was, beyond just an actor.
Three scenes that encapsulate those four years stand out for me.
The first scene is where I had to perform the same monologue I'd gotten accepted into the school with in front of our acting teacher, and the rest of the class. (In the novel, the acting teacher's name is Philip Masters.) Piece of cake. I was already in, right? Wrong.
"That's great. I'm thrilled you can memorize lines so well. This time. Let's do it again where I believe you."
I was speechless. In that terse line of criticism, I was stripped down. My ego grew wings and flew out the big white room and hovered outside in the city for the next four years.
New York. Setting up my dorm room, I quickly put up the faces… all those famous faces I grew up with that were on my bedroom wall in LA. I reach to them, trying to find the familiar fire… the comfort that doesn't come now. Come on, guys. Speak to me.
The pain got worse with this guy. Here's an example of one of the weird exercises I was introduced to in that first, awful, confusing year of training.
I remembered, then, just stopping. A huge wall came up inside me. Like all the rest of the 20 actors in my class, I really wanted to collapse on my hands and knees, mysteriously bawling, convulsing with strange emotion. I did. I really did. I wanted tears. I wanted the real thing. I knew I was supposed to cry now. This exercise was about pain. Getting in touch with your pain. But I didn't want to go there. I couldn't for some reason.
I wanted to get out of Juilliard. I learned very quickly that I had a fear of vulnerability. At Juilliard, we learned how to walk, talk, stand, sit, speak, sing, cry, laugh, properly scream (supported by the diaphragm), and hold a cup of tea… and, somehow, be absolutely vulnerable.
The Great Acting teacher practically kicked me this time, telling me, "Get up, dammit! Use the pain! Repeat the exercise!" The pain exercise was a famous Lee Strasberg acting exercise in which the singled out actor lets out each word to a simple song, such as "Merry-Had-A-Little Lamb," or "Happy Birthday…" He/she sustains each note of the song, until he/she is entirely out of breath, red-faced, gasping… then somehow, an emotional trigger is released, and if successful, they are bawling on the floor.
"Everybody listen up! If you cannot express your vulnerability, you have no place here."
Not express my vulnerability? Me? I'm the king of expression! What happened?
New York was nothing how I thought it would be. I'm in New York… but I'm not in New York.
So those two scenes stand out. And then a third.
During our annual faculty critiques, another acting teacher (who for some reason feels like The Great Acting Teacher in my mind) said to me, "In a scene, you want to listen the way you're listening to me now. You're just you, listening. You're not anyone else. Just you."
And that last bit of advice has stuck with me almost as much as anything else I experienced in those four years. If it had to take four years of pain and confusion to get better at listening, or to understand how important it was to listen… then it was worth it.
Giveaway!


FACES ON MY WALL
A coming-of-age story and a comedic tour-de-force, meet Jamey Fuller, a cocky California kid who achieves his wildest ambition: admission to The Juilliard School in New York City, the country's most prestigious acting school. Once there, he is sure, he will find fame and glory. He will dance on tables, as in "Fame." He will take his place among the Great Actors of his time, freed from the fear of becoming just like his father, a director of Hollywood TV spots. But the reality proves hilariously brutal, as Jamey grapples with Shakespeare, lust, disillusionment, cut-throat classmates and imperious teachers. FACES ON MY WALL is a privileged glimpse into the bizarre hidden world of an actor's training, a poignant father-and-son story, and the chronicle of a young man's painful gropings toward maturity.
Faces On My Wall: Goodreads | Amazon | Barnes & Noble | iTunes | Kobo
About Jesse Wilson
Jesse Wilson is a motivational performer, professional speaker, author, teacher, and visual artist. A life-long involvement with theatre and film as both performer and writer began early, growing up in Hollywood, CA. A theatre graduate of The Juilliard School in New York City, Jesse developed material for his one-man shows that have been performed across the country. His solo production, Face the City, written for high school and college audiences, combines visual and animation projections in a multimedia presentation of a young artist's journey to find his voice in the "real world." His children's book The Night the Moon Ate My Room! written and performed for young audiences to experience self-discovery, is created with the support of The Kennedy Center's Imagination Celebration and Pikes Peak Library District. Integrating the arts and especially the powerful tool of improvisation, a program that Jesse has developed entitled "Making Perfect Mistakes!" helps people (like educators, business owners, at-risk teenagers, and every one else a part of the human race!) overcome the pitfalls of perfectionism that so often hinder the creative mind. Please visit his website at www.jessewilsonproductions.com for more information on what Jesse Wilson is doing in the "community at large".
Author Links: Website | Blog | Facebook | Twitter | Goodreads