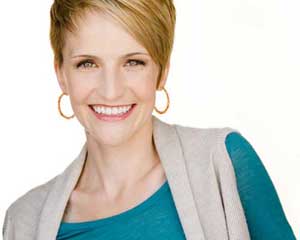 Written by Dallas Travers, CEC
Have you ever seen a role in the breakdowns that you were a perfect match for but – for whatever reason – you didn't get an audition? Have you ever seen a breakdown and thought to yourself, "Man! This is precisely the kind of work I do best! What can I do to land an audition?"
I'm guessing that as an actor, you've got a nice arsenal of marketing tools you use to acquire auditions, secure meetings, and land bookings. You probably have headshots and postcards. You might have a one-sheet, a castability sheet, a reel, and a website as well.
But do you have any pitch videos?
It's competitive out there in the acting world and you must stay one step ahead of your competition. You've got to arm yourself with the tools you need to maintain your leading edge. Pitch videos are one of those tools.
Think of a pitch video as a 30-60 second mini-reel that showcases you performing a very specific character or role and doing it really, really well.
The video might be a clip from a film or TV job you worked, but it can also be simple audition footage if the sound quality is solid, the lighting looks good, and your acting is fantastic.
• If you have representation, your agent or manager will love having short, specific video clips that match the essence of whatever roles they might be submitting you for.
• If you don't have an agent yet, pitch videos will help you make audition request calls, self-submissions, and meeting requests easier than ever.
• If you're tired of booking the same characters over and over again and want to branch into new acting territory, pitch videos provide you with solid evidence of your expansive acting repertoire.
How to Create Your Own Pitch Videos
1. Start With Your Go-To Roles
What 3-5 types of characters do you most commonly book? Once you've put your list together, select scenes or audition sides that match those same characters. You can use sides from auditions you've had in the past, jobs you've booked, or scenes you've worked on in class.
2. Fill in the Gaps
Think about the acting strengths that you haven't had a chance to showcase on the job yet. Maybe you've got comedy chops, but until now you've only worked on dramas. Maybe you can cry at the drop of a hat, but don't have footage to prove it. Or maybe your Cockney accent is spot-on yet you've only ever played American roles.
Whatever the case may be, a pitch video showcasing your yet-to-be-noticed bookable skills will help both you and your agent can use your pitch video as a selling tool to show casting all that you're really made of. Select 1-3 scenes or audition sides that speak to these strengths and shoot a few pitch videos.
3. And… Action!
After you've selected your scenes or sides, it's time to shoot. I recommend keeping it really simple. Pitch videos are all about showcasing YOU, so don't worry about fancy editing, complicated set-ups, or even finding a scene partner. Instead, invite a fellow actor to serve as a reader off-camera and shoot your pitch video just like an audition. Here are a few how-to tips on shooting at-home auditions.
Need some help shooting your pitch videos? Check out www.speedreels.com or www.createyourreel.com in Los Angeles, and www.actorintro.com in New York for awesome and affordable reel production.
Try to keep each pitch video at less than one minute long. The purpose of each video is to simply act as a teaser to pique casting's interest in order to get you in the audition room.
4. Post Your Pitch Videos Online
Once your videos are shot and edited, you can upload them onto your Actors Access account so they'll be at your fingertips every time you or your agent submits you for work. While you're at it, let the world see what you're made of. Why not feature your pitch videos on your personal website and share them through social media as well?
One last thing about pitch videos…it might take some time and effort to get all of your videos in place, but it's worth it. Once they're set up, you'll feel more confidence in your ability to land more auditions more often because your marketing arsenal is fully stocked.

Respected as one of the entertainment industry's leading experts, Dallas Travers teaches actors the career and life skills often left out of traditional training programs. Her groundbreaking book, The Tao of Show Business, has won over five awards including first prizes at The Hollywood Book Festival and the London Festival along with the National Indie Excellence Award. She has helped thousands of actors to increase their auditions, produce their own projects, secure representation and book roles in film and television.
If you're ready to jump-start your acting career, get your FREE Thriving Artist Starter kit now at http://www.dallastravers.com