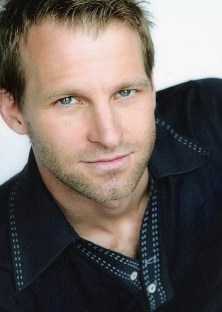 Written by Anthony Meindl
Everything on this planet is going to expire.
You will. Your friends. Your family. Things you possess. Things in your immediate environment. Everything has a shelf life.
We buy things and then let them expire because we keep waiting for the perfect time to use them. Or enjoy them. Or partake in them.
We're waiting for the perfect moment. The magical moment. The right time.
The perfect moment is now. Because you're alive here and now.
Stop postponing things for two weeks from now. Or when you get the bigger house. Or the hotter girlfriend. Or have more money in your account. Or have a bigger resume.
I looked through my refrigerator to see what items had long since expired. To my shock, I found some chocolate pudding from 2003.
Why do we wait to open that bottle of wine? Why do we wait to celebrate what we have and who we are right now?
Was I waiting to make a chocolate soufflé for some magical boyfriend who never appeared?
I could have been eating my own chocolate pudding!
Enjoying it. Celebrating it.
Stop postponing. Stop procrastinating. Stop letting things run past their expiration date.
DO THIS HOMEWORK:  Look through your pantry. For each thing you find in your kitchen or in your fridge whose expiration date has already passed – you must do one thing that you've been postponing for each item you find.
Important things you've been postponing. Like that talk with your boyfriend. Or that meeting with that agent. Or that phone call you've been putting off forever.
Expiration date. Today. No excuses.
Anthony Meindl is an award-winning writer, producer, director and actor whose first feature screenplay, THE WONDER GIRLS, was the Grand Prize Winning Feature Screenplay in the Slamdance Film Festival Screenplay Competition in 2007. Prior to this accomplishment, Meindl was responsible for the production of an array of award-winning projects. His background in acting, training, and performance has afforded him the opportunity to create what has become a thriving artist community in Los Angeles.
Check out Anthony's book, At Left Brain, Right Turn