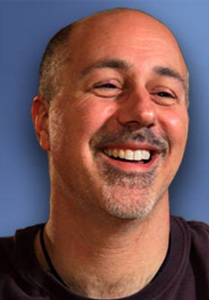 Written by Scott David, Casting Director
Scott, as an actor living in Northern California, what does the path look like to get to L.A. and start working? Should I be submitting to agents and casting directors down there now or should I build a body of work up here first and submit demo reels? I guess I'm at a point where I want to know what the next step is. – Jason
Jason, your question is the never-ending quest of an aspiring actor!!!
It is always best to live near to where the action takes place…and that would be Hollywood! If you are young and stable and have the means to move into the area your chances at procuring work will be greatly enhanced!
Be sure to have a safe place to live, a car, money in the bank, the ability to immediately enroll in acting classes, and the strength and perseverance to engage yourself in the entertainment industry.
It is always much easier to come to LA with some legitimate credits — theater, TV, film, commercials, or web-based work.
Most agents and managers will need pictures, a resume, and some sort of acting demo reel. In certain cases, if you are a minor, the demo reel aspect will not be expected. As a casting director I would most likely have the opportunity to meet you once you have established yourself in the city and have had some training and then perhaps I'd see you in a workshop or in a showcase.
It is best to start researching different types of acting classes in the city, and to send out your headshots — if you have a GREAT one — and canvass all of the agents and managers. Do not reach out to casting directors at this early stage of your career. You can also find all sorts of materials at a well known bookstore, Samuel French Bookstore — check them out!
Scott David has been casting since 1996 and casts for feature films, independent films, TV, drama and comedy, theater, and Internet. Scott has been recognized by the industry on numerous occasions; he received an Artios Award nomination from the Casting Society of America, was named Backstage West Casting Director of the Year in 2009 and 2010, and won the Heller Award for Favorite Television Casting Director from the Talent Managers Association in 2010. He works with agents and managers all over the country.