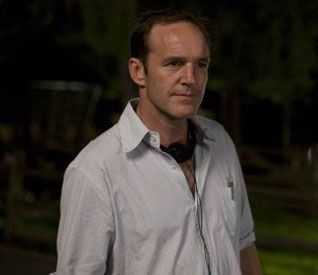 Clark Gregg took time out from his schedule of appearing in all of the Marvel Cinematic Universe movies to film Trust Me, a movie he wrote, directed, and starred in about Howard, a luckless Hollywood agent for child actors who seems to finally have hit his stroke of luck with a young actress.  Though the Marvel films have made Gregg a fan favorite, Gregg took some time during the Tribeca Film Festival to speak with The Huffington Post about how his personal experiences with being rejected from roles helped him create Trust Me.
Gregg points out that despite not being much like Howard, he felt connected to the character — and knew no one else would think of him to play that type of role.  He explains, "I've met people like this. When I read it back, one of the things I thought was, 'God, this is now something I feel tremendously connected to, this character.' I wasn't going to play him, but I thought, 'No one is ever going to write anything like this for me.' I also felt that anyone who is in Hollywood long enough, you go through some period of kind of feeling like that untouchable loser who can't get a break."  Read more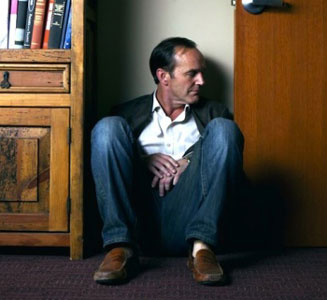 It's definitely an adjustment to go from shooting a huge blockbuster movie to an independent film.  Just ask Clark Gregg who has appeared in films like Iron Man and The Avengers, and is now starring in the dark comedy, Trust Me.
"If you're used to having a giant trailer from your trips to the Marvel Universe, [indie film] can be jarring," Gregg admitted in an interview with The Hollywood Reporter.  "But, so much of the most interesting work, some of the most interesting writing—[this is the] place where you can afford to take risks, because as things have gotten more expensive and blockbuster-oriented, those are carefully thought out by the marketing teams.
"The marketing teams are involved in the early script meetings.  For better or worse, however people receive this movie, this is the movie I wanted to make.  The limitations came from budget and logistics, they didn't come from people saying, 'You can't talk about that, you can't try to do a movie that takes these chances with tone.'" Read more
In an interview last week with Hollywood utility man Zach Braff, USA Today's Whitney Matheson hit on several interesting topics, including the prolific actor's new indie film (The High Cost of Living) and the power of social media.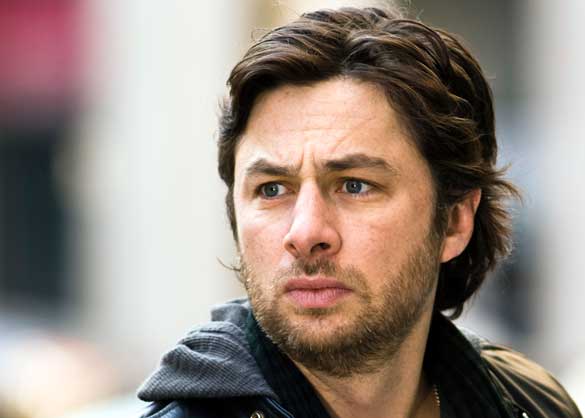 When asked what attracted him to High Cost, about a pregnant woman who loses her unborn child in a hit-and-run accident and the man she falls in love with, Braff said, "I'm a person who likes these sort of movies… sad but moving 'art movies' that normally are at a festival and then they go to a small arthouse theater and disappear." When talking about his character, a drug dealer, he said that he "wasn't nervous about playing a guy like that, I was nervous about having the audience empathize or relate to him in any way, or hopefully, at some point like him. Obviously, he's not necessarily that a great person, so when you're making it you're going, "I hope that people don't hate me the whole movie, because that's not going to work."
"I always say acting is like adjusting different levels on a mixing board," he said. "So Scrubs is just cranking the goofy, silly side of myself, and (High Cost of Living) is pulling all of that down and cranking the pensive, lonesome aspects of my personality."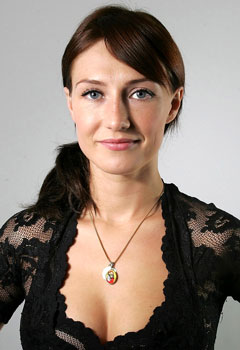 In a daring role portraying the darkly infamous poet Ingrid Jonker from South Africa, Dutch actress Carice Van Houten nailed it in the eyes of the Tribeca Film Festival jury. The jury commented, "There are a million colors in this complicated performance. We award this honor for bravery and fragility, and for showing tremendous range and strength throughout". There are a lot of words in that comment that many actors hope to hear after diving into a character as rich and dark as Ingrid Jonker, the troubled poet known for her great work, but for many people more well-known for killing herself by drowning in the ocean. In Paula van der Oest's Black Butterflies, Van Houten found her character with strength worthy of the award for Best Actress in a Narrative Feature Film.
Born in the Netherlands, Van Houten had an affinity for American silent comedies that included greats like Chaplin and Laurel and Hardy, so it's a wonder how she ended up in such a dark and dramatic role. She even played a part in a parody of City Lights. She has an extensive background in straight theater and even musicals, no doubt spawned from her early days as a musician playing the clarinet. She is most well-known for her role as Suzy in Suzy Q, a popular a critically acclaimed film directed by Martin Koolhaven, and they've continued to collaborate over the past decade. Let's hope Black Butterflies finds fair distribution so many people have a chance to see Carice Van Houten's wonderful performance.
"The Bang, Bang Club" is Taylor Kitsch's most recent film, and it will premier at the Tribeca Film Festival. In it, Kitsch portrays Pulitzer-prize winning photojournalist Kevin Carter, a member of a four man group who documented South Africa's first  post-Apartheid free election and the violence that followed. Kitsch says he liked the challenge of playing a manic, tortured soul, and all of the highs and lows that came with the part.
"It was very different for me to come into New York even this morning. It's a lot of retrospect in the sense of just what you went through to get to this spot. It keeps you quite honest. And as an actor if I'm playing Kev, I'm going to do it the way Kev would have. That's the way I've always done my work. I'm not going to get sad thinking of my dead dog. I think just doing your homework and prepping, that's what kept me honest. It's like I got this opportunity, that's where I'm going to put it all in, into just the time and effort. I really feel like I am where I'm at because no one will outwork me. I will do absolutely anything to get where I need to be. It's a rare quality now."
Kevin Carter was not an easy role for Kitsch to simply shed at the end of filming. "By taking time, not just the next day being like what movie is that? Letting go the right way rather than just trying to force something. This one was very hard for me. I still get worked up, it's quite crazy. It just means so much to me. I think it will always be close to me. You talk to these guys like Greg, you don't understand, it's still with me. If you are conscious with it, you are ok," he says.
via wsj.com
Podcast: Play in new window | Download (Duration: 13:00 — 9.0MB)
BMX legend Mat Hoffman is the subject of the ESPN's new 30 for 30 documentary, The Birth Of Big Air. It premiered last week at the Tribeca Film Festival in New York City to a huge crowd, and why not, the film is great!
It's about the original BMX superstar Hoffman, his rise to cult stardom and how he kept the sport alive during its dog days.
While I was at Tribeca, I sat down and talked with the director Jeff Tremaine, producer Johnny Knoxville and Matt Hoffman himself.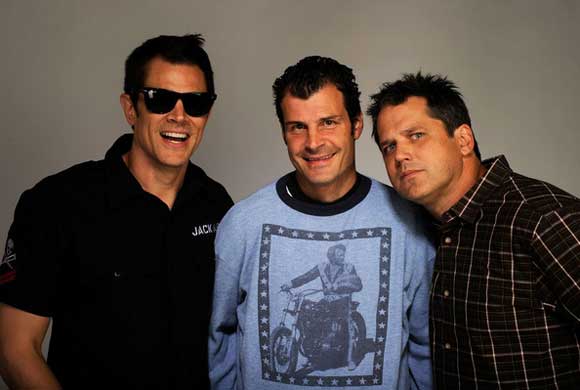 Now, you're probably thinking. Why is he interviewing people about a documentary? You're right and I usually don't do that… but I loved the film, Matt Hoffman deserves his time in the spotlight… and I wanted to meet Johnny Knoxville. So there.
So when did you guys first hear about Mat, and how did he come onto your radar?
Jeff Tremaine: I wanna say Mat first came on my radar when he came onto everyone's radar, through the magazine Freestylin'. Everyone saw that little picture that rode BMX at the time. I met Mat in 1987 when he did his first tour Skyway. I lived in Rockville, Maryland. And every summer all the bike teams would come through Maryland. Rockville had one of the biggest bike shops on the East Coast. They would do all these big demos and get all the pro teams to come through. And so Mat came through when he was I wanna say 14, maybe 15. To me, it was obvious right from the minute you saw him that he was riding at a different level, at another level than everyone else you saw. And then I followed him ever since.
So how did you guys get involved in this?
Jeff: Mat and I talked in 2005 and we decided let's make this into a documentary. Mark [Lewman] had written the biography about Mat, and in 2006 we went and interviewed Evil Knievel. Mat made us aware that Evil was really sick and it needed to get done. We got that interview done and that sort of got the ball rolling. We did a bunch of interviews. It was something that was always on the back-burner, but was just limping along until this opportunity to do it for ESPN came along.