In an interview last week with Hollywood utility man Zach Braff, USA Today's Whitney Matheson hit on several interesting topics, including the prolific actor's new indie film (The High Cost of Living) and the power of social media.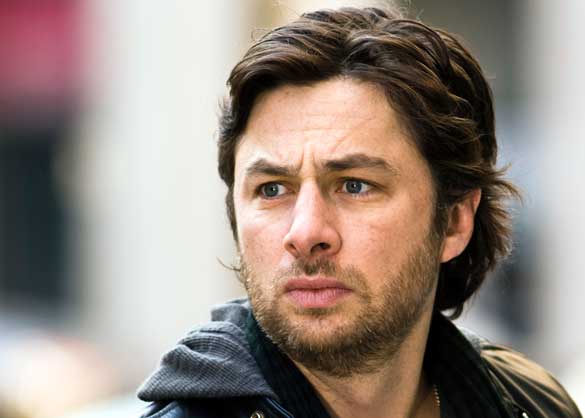 When asked what attracted him to High Cost, about a pregnant woman who loses her unborn child in a hit-and-run accident and the man she falls in love with, Braff said, "I'm a person who likes these sort of movies… sad but moving 'art movies' that normally are at a festival and then they go to a small arthouse theater and disappear." When talking about his character, a drug dealer, he said that he "wasn't nervous about playing a guy like that, I was nervous about having the audience empathize or relate to him in any way, or hopefully, at some point like him. Obviously, he's not necessarily that a great person, so when you're making it you're going, "I hope that people don't hate me the whole movie, because that's not going to work."
"I always say acting is like adjusting different levels on a mixing board," he said. "So Scrubs is just cranking the goofy, silly side of myself, and (High Cost of Living) is pulling all of that down and cranking the pensive, lonesome aspects of my personality."
Don't count on the movie to fade into oblivion anytime soon, though. After being screened at last month's Tribeca Film Festival in New York City, it's been near the top of Amazon's and iTunes' movie charts. "Pretty amazing for a movie that's had zero advertising," said the movie's co-star.
Perhaps he can spread the word even further with his Twitter feed, which sports almost 100,000 followers? "I used to make fun of (Twitter), but it really is the greatest tool when you're a one-man promotional machine for small projects. It's like a band having a mailing list in the olden days."
You can read the full interview with Braff here.