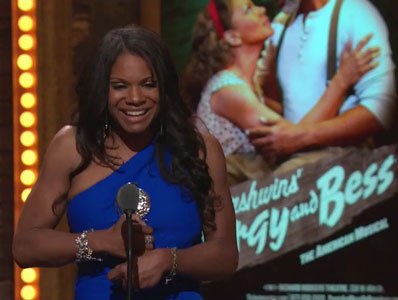 Here are all of the acting award speeches and speeches from the Best Play and Musical's from last night's Tony Awards.
They were all incredibly heartfelt but my favorites were from Steve Kazee, Audra McDonald and James Corden. If you didn't watch the show last night and don't have a lot of time on your hands, at least watch those 3.
You can also see Hugh Jackman get his Special Tony Award and Mike Nichols receive his much deserved award for Best Direction of a Play for Death of a Salesman.
Check them all out below! Read more
Many would assume that Nina Arianda, the 27-year-old actress who stars in David Ives' latest play Venus In Fur, might not realize how lucky she is to not only star in a play written by famed playwright Ives but to be earning such rave reviews for her part. 
But once you understand her preparation process for her audition as she outlined for the Los Angeles Times, you'd understand that Arianda truly understands the importance of the role.
Arianda was first contacted about the role and its mass audition process by her agent at the end of her term at NYU Acting Graduate School and knew she needed to play Vanda not only because she loved the role… but because she needed a job! 
She describes her action as, "I instantly fell in love with it.  I was hooked to this woman from 'go' — and I was also very hungry and kind of dying to work." 
The only problem?  Arianda had only ten days to prepare for the audition.  Seeing that as the kiss of death, Arianda decided to see how far she could take it, explaining, "I knew I wasn't going to get the part, but I loved Vanda so much that I figured I have this audition coming up in about a week and a half, I can either get all crazy competitive about it or I can just say, 'You have a couple more days with her' and make the best of it."  Read more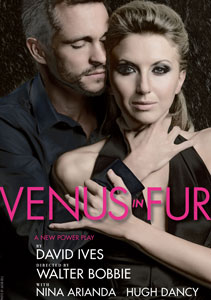 Venus in Fur opened at the Samuel J. Friedman Theatre on Tuesday and the reviews have been incredible.
The show, about a young actress who is determined to land the lead role in a playwrights new play, stars Nina Arianda and Hugh Dancy and is directed by Tony Award winner Walter Bobbie.
The New York Times Charles Isherwood called Arianda's performance a "must-see" and that her she "burns so brightly you can almost feel the heat on your face."
Check out the short clip from the show below. I can't wait to see this!
The show has a limited run and will close December 18th. Click here for tickets.
Read more
Hugh Dancy is currently in rehearsal for the Broadway première of Venus in Fur as playwright/director, Thomas, alongside Nina Arianda. The show, which closed off-Broadway two years ago, features only 2 characters and "it leaves me with nowhere to run," Dancy said.
When it's mentioned that Venus in Fur closed and is now re-opening in just a two-year span, Dancy responds, "Are you trying to make me tremble? You are always up against it, and not to get to precious, but it's a little bit remarkable that you produce anything. We're only one week into rehearsal, I'm sure we will cobble something together. Which is the worst pitch for a play ever. Yes, I do think we will be ready. Every time I've worked onstage,there's been no pressure to be ready at the stage I'm at now. You only have to be ready, you want everything to fall into place at the very last minute. If it happens earlier, it's wasted time."
"There's a part of it where you apply your experience with the play, but usually if a play is well-written it works in a unique way," he said. "It will reveal itself as you work on it and for me the best way is to sit back and wait for it. It will click into place, usually that happens. And there are big shifts once you get into dress rehearsal and you are running the thing through."    Read more
When I interviewed Vera Farmiga at SXSW earlier this year, she was in the middle of editing her directorial debut, Higher Ground. She was incredibly with how it had turned out and from the clips below, I'm more than interested to see how it turned out.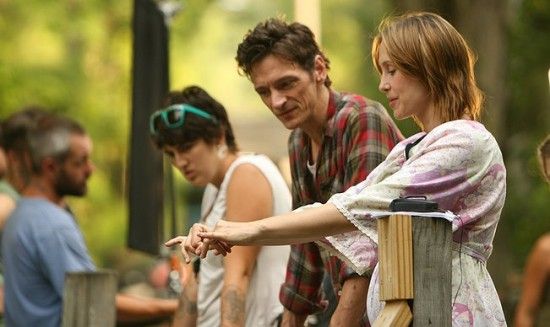 The film, opening August 26th, is based on Carolyn Briggs' memoir This Dark World: A Memoir of Salvation Found and Lost and is the story of an 18-year-old mother living in a trailer with no plans in life except to have more kids. When she finds Jesus, she gives herself over to a radical New Testament church.
Farmiga stars alongside John Hawkes, Donna Murphy, Norbert Leo Butz and Nina Arianda.