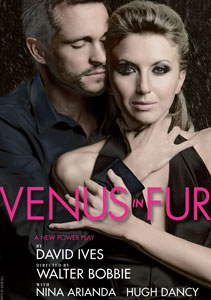 Venus in Fur opened at the Samuel J. Friedman Theatre on Tuesday and the reviews have been incredible.
The show, about a young actress who is determined to land the lead role in a playwrights new play, stars Nina Arianda and Hugh Dancy and is directed by Tony Award winner Walter Bobbie.
The New York Times Charles Isherwood called Arianda's performance a "must-see" and that her she "burns so brightly you can almost feel the heat on your face."
Check out the short clip from the show below. I can't wait to see this!
The show has a limited run and will close December 18th. Click here for tickets.