When Audra McDonald won the Award for Best Performance by an Actress in a Leading Role in a Musical for her role in Porgy & Bess, she made history. She was the first African American actress to have won five Tony Awards and she will also tie with Julie Harris and Angela Lansbury for most wins by an actress. 
But McDonald doesn't spend too much time worrying about whether she'll win. 
In an interview with PBS.org, she said, "It's an incredible honor, but it's not something I can think about a lot.  It's not why you do it.  I didn't set out to win a Tony Award.  I just wanted to be on Broadway.  That's what I wanted.  I said, 'I want to be on Broadway, and then once I got to Broadway I want to be a better actress than I am.  I want to be a better singer, I want to explore different roles, I want to learn how to access deep emotion and get into the psyche of different characters.'" Read more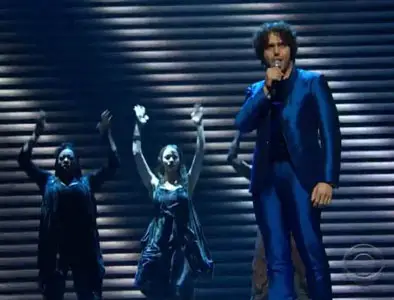 You want the musical numbers from last night's Tony Awards? Well, here they are!
From the opening numbers, Once, Porgy & Bess, Jesus Christ Superstar and Godspell. Yup, watch Godspell just to see the Corbin Bleu and the cast destroy their number. And I don't mean destroy in a good way.
Check 'em all out below! Read more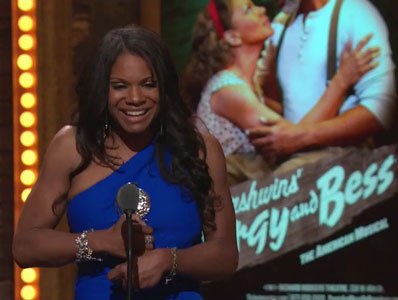 Here are all of the acting award speeches and speeches from the Best Play and Musical's from last night's Tony Awards.
They were all incredibly heartfelt but my favorites were from Steve Kazee, Audra McDonald and James Corden. If you didn't watch the show last night and don't have a lot of time on your hands, at least watch those 3.
You can also see Hugh Jackman get his Special Tony Award and Mike Nichols receive his much deserved award for Best Direction of a Play for Death of a Salesman.
Check them all out below! Read more