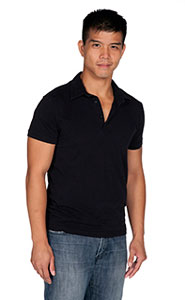 Telly Leung is currently starring in the new musical, Allegiance, which allows him to tell a compelling part of American history.  Leung plays a member of a Japanese-American family that is sent to an internment camp during WWII.
"Rarely have I been part of a theatrical experience where we get this kind of audience reaction," Leung told U-T San Diego.  "The minute the curtain falls at the end of our show, these audiences are leaping to their feet.  I hope it's because the story that we've just told for the last 2 ½ hours is something that really, really moves them, and that they've felt that they've been changed coming to the theater."
Leung wasn't always destined to be an actor.  His parents "had high aspirations for me to go to some Ivy League school and become a doctor or a lawyer or an engineer," Leung said.  "They were pretty strict with me as a kid.  They had me do my homework and practice piano, and I couldn't watch junk TV, as my parents called it.  Junk cartoons.  They would say, 'only watch PBS.'  I only watched Sesame Street and Nova and Square One—television shows that were educational.  A lot of nature and science programs, right?" Read more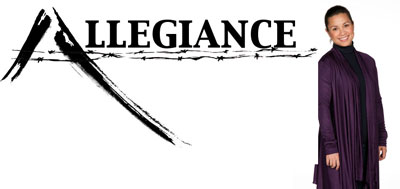 Allegiance is gearing up for its premiere at San Diego's The Old Globe and ahead of the opening, the production has released a song from the upcoming Broadway-bound musical.
Listen as Tony Award winner Lea Salonga (Miss Saigon) and Michael K. Lee sing, The Mountain's Heart.
The world premiere of Allegiance, also starring George Takei and Telly Leung (Godspell), runs at The Old Globe from Sept. 7 – Oct. 21, 2012. Read more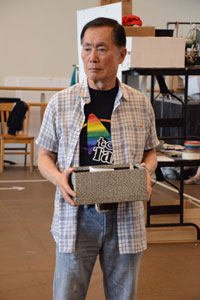 The Old Globe Theatre in San Diego recently announced the complete cast and creative team for the World Premiere of Allegiance – A New American Musical, an epic story of family, love and patriotism set during the Japanese American internment of World War II. 
As previously announced, television and film icon George Takei, Tony Award-winning actress Lea Salonga and Broadway favorite Telly Leung head up the cast.
Directed by Stafford Arima, with music and lyrics by Jay Kuo and book by Marc Acito, Kuo and Lorenzo Thione, the production features choreography by Andrew Palermo and music supervision, arrangements and orchestrations by Lynne Shankel. 
Allegiance – A New American Musical will run on the Donald and Darlene Shiley Stage in the Old Globe Theatre, part of the Globe's Conrad Prebys Theatre Center, Sept. 7 – Oct. 21, 2012.  Preview performances run Sept. 7 – Sept. 18.  Opening night is Wednesday, Sept. 19 at 7:00 p.m.  Tickets are currently available by subscription only.  Single tickets go on sale Friday, Aug. 10 at 12 noon.  Tickets can be purchased online at www.TheOldGlobe.org, by phone at (619) 23-GLOBE or by visiting the Box Office at 1363 Old Globe Way in Balboa Park. Read more