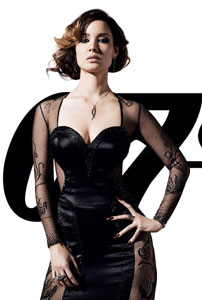 Bérénice Marlohe is the latest in a long line of incredibly sexy women who most men can only dream about, yet James Bond beds on a regular basis.  She appears in the latest 007 film, Skyfall, as the "Bond girl" who gets her claws in Daniel Craig's James Bond, but she tells USA Today that her ultimate goal was to create a new type of female for the long-running franchise.
Despite being drop-dead gorgeous, Marlohe felt it was important to distance herself from the similarly beautiful Bond girls of earlier eras in the franchise.  She explains, "It was very important to get rid of this 'Bond girl' title. It's very abstract, and you can't build anything on that. It was important to create a real human being and a real person and a real story in the real world. It's what makes her modern."  In fact, Marlohe tried to distance herself from the stereotyped "damsel in distress" by even cracking a joke about not being interested in the part to director Sam Mendes when they first met.  She confesses, "I was afraid he would take that as me not wanting the job. But he understood. I was extremely happy and peaceful," in regard to landing the role. Read more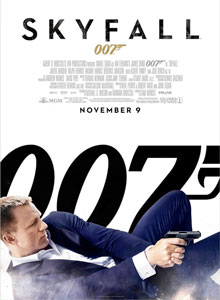 Skyfall is the film to see this weekend and why not? It's not only the one of the best Bond movies in years but it's also one of the most entertaining films of the year.
The film is almost a throw back to early Bond films; a back-to-basics as it were. It feels like Casino Royal and Quantum of Solace were precursors to Skyfall. Characters are introduced, canon is updated, Bond's history is explored and Daniel Craig is spectacular in his third go round as Bond. Adding to the fun is Javier Bardem as Silva, one of the best Bond villains ever. Yeah, ever.
The opening action sequence is tense and for once we finally get a chance to see Bond as a guy; drinking, having fun and hanging out. It's just so much fun that I can't wait to see it again.
Also opening is A Late Quartet, starring Philip Seymour Hoffman, Catherine Keener, Christopher Walken, Imogen Poots and Mark Ivanir. Walken, Hoffman, Keener and Ivanir are members of a famous quartet who and when one of their members has a life changing medical diagnosis, each one struggles to come to terms with their own lives. Read more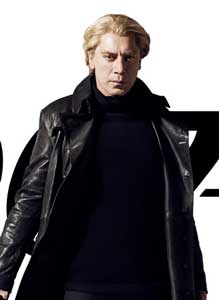 It's true Javier Bardem makes a killer villain, pun intended. Just check out his past Oscar-winning role in No Country for Old Men. In the new James Bond film, Skyfall, Bardem brings his acting chops to a role that has some surprisingly funny moments.
Bardem told Moviefone the cast didn't realize they were providing some comedic relief alongside the gun fights and explosions. "The thing is, the material is there, the lines are there, but things have to happen on the set and that's why Sam Mendes is who he is," Bardem said. "He [put] the actors on the right track and we worked the same scenes from different angles and colors and options…We really messed it up to a point where I thought many times that we were like an independent, small-budget movie by the way we were working so close to the joy of performing." Read more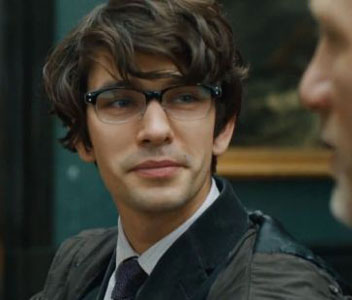 Not many actors have to step into a role that was at one time played by an actor in seventeen films previously, so perhaps it's fair to say that Ben Whishaw has it more difficult than most young actors by appearing as James Bond's personal armorer Q in Skyfall.
After Desmond Llewelyn played the role in seventeen of the first nineteen Bond movies (Llewelyn died in 1999), John Cleese appeared as Q (though as a different character holding the Q position) in 2002′s Die Another Day, but the character has been missing from the series since.  Read more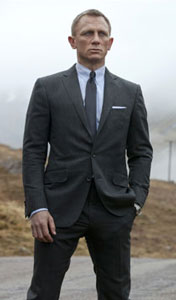 If you're as excited about the upcoming Bond film, Skyfall, as I am, then this 60 Minutes segment from Sunday will only add fuel to the fire.
Anderson Cooper traveled to London to talk with Producers Michael G. Wilson and Barbara Broccoli and star, Daniel Craig, about the enduring legacy of the Bond franchise. He also talks with Craig about playing the iconic character, why he didn't accept the role at first and performing his own stunts for the film.
Skyfall opens November 9th.
Check it out below! Read more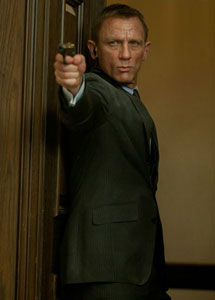 Can't wait for this. I love Daniel Craig as Bond… and pretty much like him in anything he does.
Skyfall: Daniel Craig is back as Ian Fleming's James Bond 007 in Skyfall, the 23rd adventure in the longest-running film franchise of all time. In Skyfall, Bond's loyalty to M is tested as her past comes back to haunt her. As MI6 comes under attack, 007 must track down and destroy the threat, no matter how personal the cost.
Cast: Daniel Craig, Ralph Fiennes, Albert Finney, Judi Dench, Javier Bardem
Writer: John Logan
Director: Sam Mendes
In Theaters: November 9th Read more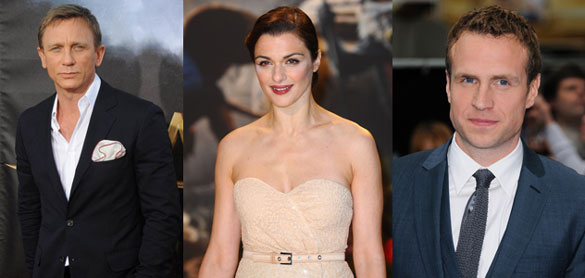 Daniel Craig, Rachel Weisz and Rafe Spall, will star on Broadway in Harold Pinter's Betrayal, directed by ten-time Tony Award-winner Mike Nichols.
Both Weisz and Spall will be making their Broadway debuts.
The show will begin performances on Tuesday, October 1st at the Barrymore Theatre (243 West 47th Street).  Opening night is Sunday, November 3rd.
It will run only 14 weeks, through January 5th, 2014. Read more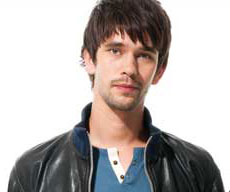 After appearing with Judi Dench in Skyfall, Ben Whishaw — who is James Bond's newest Q — is currently starring in London again alongside Dench in Peter and Alice, a play by Skyfall co-writer John Logan about the real-life inspirations behind the titular characters in JM Barrie's Peter Pan.  In an interview with The Guardian, Whishaw speaks about being unsure about his craft and advice he received from someone concerned about the mental health of actors.
Though the thirty-two year old Whishaw started acting as a teenager, when it comes to acting Whishaw confesses that he feels he hasn't quite figured it all out yet.  He says, "I always feel I am in the dark. You are never finished… it is not as if you can look back and think: ah… I know what I am talking about. You are only as good as your last job and are always struggling and striving and you never quite get to where you want to be…" Read more

What did you think of the Oscars last night? I liked them – first of all, they were a trillion times better than last years show. I don't remember laughing as much as I did this year. I thought Seth MacFarlane was a fine host. Was he great? No. But I didn't expect him to be. I went in with low expectations and he definitely exceeded them.
Overall, I thought it was a fun night. Totally didn't expect Ang Lee to win Best Director for Life of Pi or Argo for Best Film but that's why we watch, isn't it? And Ben Affleck's speech for Argo was the best of the night. Daniel Day-Lewis' speech for Best Actor was right behind him though.
Below are the list of winners.  Read more