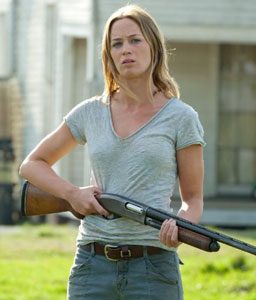 Emily Blunt is one of the many actresses working today that aren't satisfied by repeatedly starring as giggly girls in lighthearted comedies.  Following in the footsteps of her Devil Wears Prada co-star Meryl Streep, Blunt has taken on a variety of roles in many different genres, including a major role in Looper, a sci-fi movie starring Joseph Gordon-Levitt and Bruce Willis. 
Blunt spoke to NBC New York about her role in the sci-fi film and what convinced her to star in a film in this genre.
Blunt reveals that she was immediately drawn to the project after reading only a few pages of the script by writer/director Rian Johnson.  She says, "It's like a singular voice that he has. My agent sent me the script and luckily we got in quite early with it. I read the first 20 pages and then called my agent and said you've got to get me in the room with this guy. Then my agent asked what I thought of my character and I hadn't even got to her yet." Read more
Comic-Con 2012: Here is the full panel for Rian Johnson's upcoming film, Looper.  I've been looking forward to this for a while and all the footage they showed in Hall H looked pretty damn great.
Appearing on the panel were the films stars, Joseph Gordon-Levitt and Emily Blunt alongside director Johnson.
Check it out below! Read more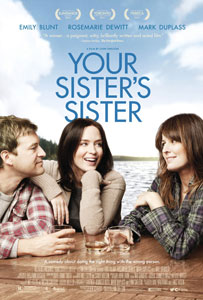 Mark Duplass is is on a role this year; writing and directing Jeff, Who Lives at Home and The Do-Deca Pentathalon and starring in Safety Not Guarenteed (my favorite film of the year so far), Darling Companion, People Like Us and now Your Sister's Sister.
Your Sister's Sister: Emily Blunt, Rosemarie Dewitt and Mark Duplass star in Your Sister's Sister, a new comedy about romance, grief and sibling rivalry. A year after his brother Tom's death, Jack (Duplass) is still struggling emotionally. When he makes ascene at a memorial party, Tom's best friend Iris (Blunt) offers up her family cabin on an island in the Pacific Northwest so Jack can seek catharsis in solitude. Once there, however, he runs into Iris' sister Hannah (Dewitt) who is reeling from the abrupt end of a seven-year relationship and finds solace in Tom's unexpected presence. A blurry evening of drinking concludes with an awkward sexual incident, made worse by Iris' sudden presence at the cabin the next morning. A twisted tale of ever-complicated relationships is set in motion with raw, hilarious and emotional performances from the all-star cast.
Writer/Director: Lynn Shelton
Cast: Emily Blunt, Rosemarie DeWitt, Mark Duplass, Mike Birbiglia
In Theaters: June 15th Read more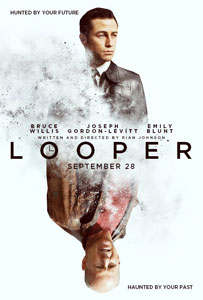 Looper looks really good. At WonderCon, they had a panel on the upcoming Rian Johnson flick and showed most of what you see here in the trailer below, with a few extra stuff, juicy stuff thrown in.
Synopsis: In the futuristic action thriller Looper, time travel will be invented – but it will be illegal and only available on the black market. When the mob wants to get rid of someone, they will send their target 30 years into the past, where a "looper" – a hired gun, like Joe (Joseph Gordon-Levitt) – is waiting to mop up. Joe is getting rich and life is good… until the day the mob decides to "close the loop," sending back Joe's future self (Bruce Willis) for assassination. The film is written and directed by Rian Johnson and also stars Emily Blunt, Paul Dano, and Jeff Daniels.
Director: Rian Johnson
Cast: Bruce Willis, Joseph Gordon-Levitt, Emily Blunt, Paul Dano, Noah Segan, Piper Perabo, Jeff Daniels
In Theaters: September 28th Read more
On a small hiatus by her own accord since November, actress Emily Blunt of The Devil Wears Prada and The Adjustment Bureau recently spoke with The Hollywood Reporter, explaining that her break from the silver screen has more to do with waiting for the right role to come along.  "I'm very careful about the choices I make because I think as an actor you want to put your heart and soul into it, and you simply can't if you don't believe in it."
The twenty-nine year old actress appears to be waiting for her next challenge after appearing in The Muppets and Salmon Fishing in Yemen, the Lasse Hallstrom directed film where she co-starred alongside Ewan McGregor that was shot in England, Scotland and Morocco.
"It's all about taking more risks and playing people that are a stretch and a challenge," she said. Read more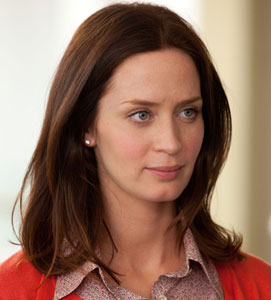 Emily Blunt shot to international prominence with her lead role in the multi award-winning British movie, My Summer of Love. Filmed in summer 2003, Blunt played the mysterious, privileged Tamsin, who becomes the obsession of a local girl in this intoxicating romance from Pawel Pawlikowski.
Blunt won the Most Promising Newcomer award at the 2004 Evening Standard Film Awards, was nominated in the Best Newcomer category at the 2004 British Independent Film Awards.
The critically-acclaimed Gideon's Daughter, in which Blunt starred alongside Bill Nighy and Miranda Richardson, was shot in October 2004. Blunt plays Natasha, the troubled daughter of a businessman who seems to be more dedicated to his career and girlfriend than to her. Set in the intense summer of 1997, against a backdrop of Labour's election victory and Princess Diana's death, the drama was directed by Stephen Poliakoff. Blunt won a Golden Globe® for Best Supporting Actress in Television at the 2007 Awards for her performance.
In 2005, Blunt flew to New York to start work on The Devil Wears Prada. An adaptation of the hugely-popular Lauren Weisberger novel, the film features Blunt as the intensely neurotic Emily Charlton, senior assistant at Runway Magazine, who is permanently on the verge of a nervous breakdown. Directed by David Frankel and co-starring Anne Hathaway, Meryl Streep and Stanley Tucci, the film opened to great acclaim in the US in June 2006 and made over $125 million at the US box office. Read more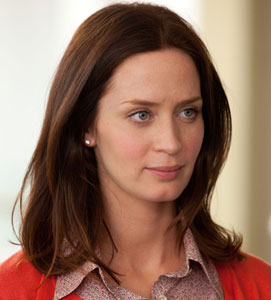 There might not be a long line of actors seeking to be cast in a movie titled Salmon Fishing in the Yemen, but that's just fine as Emily Blunt is concerned. 
She stars in the film as Harriet, and wanted to star in the film ever since she started reading the script.  In particular, she connected with the film's non-cliché approach and found even more motivation by working with Chocolat director Lasse Hallström.
Blunt initially sought after the role because she loved the script.  She says, "I read the first ten pages and I already knew I wanted to do it — I absolutely love this script.  It has such charm and wit and actually captures how human beings speak to each other.  It's quite rare to find that because often things are very clichéd, especially when you're dealing with a love story." She elaborates on that point of view by adding, "So many films are rooted in the cliché.  This is a very human story that gets back to what genuinely moves people." Read more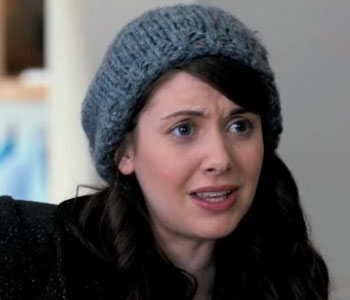 Los Angeles native Alison Brie plays the sister of Emily Blunt's character in the upcoming comedy The Five-Year Engagement.  While the funny Brie makes a great addition to the cast, there was a significant problem that Brie had to face: London-born Blunt's British accent. 
Since two sisters with completely different accents isn't something that isn't easily explained away, Brie spoke to Collider about how the best vocal coach she could get to help her sound like Emily Blunt was… well, Emily Blunt.
Preparing for the role took some time, but luckily Blunt was very helpful.  Read more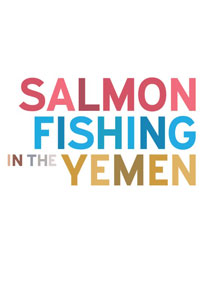 Salmon Fishing in the Yemen: From the director of Chocolat and the Oscar-winning(R) screenwriter of Slumdog Millionaire comes the inspirational comedy Salmon Fishing in the Yemen. When Britain's leading fisheries expert (Ewan McGregor) is approached by a consultant (Emily Blunt) to help realize a sheikh's (Amr Waked) vision of bringing the sport of fly-fishing to the desert, he immediately thinks the project is both absurd and unachievable. But when the Prime Minister's overzealous press secretary (Kristin Scott Thomas) latches on to it as a "good will" story, this unlikely team will put it all on the line and embark on an upstream journey of faith and fish to prove the impossible, possible.
Director: Lasse Hallström
Cast: Emily Blunt, Ewan McGregor, Kristin Scott Thomas, Amr Waked
In Theaters: March 9th, 2012
Read more