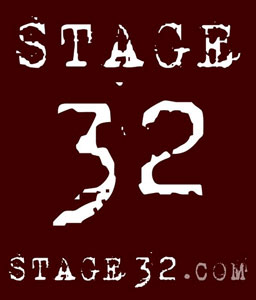 Let's say you are looking to connect with a writer for a film project or maybe you're in need of a director of photography who has their own camera package to shoot your project, you might want to look at Stage 32. 
Be it someone looking to join a class, meet like-minded creative individuals, get advice or share vital experience and industry insight in the blog area, Stage 32 was built to connect everyone in the industry with each other. It's a free network where creatives can join and they get linked up with their individual Facebook account, giving them easy access to their existing contacts and colleagues to invite them in a specifically designed social platform where they can rap about show business.
Richard "RB" Botto is the CEO and driving force behind the endeavor plus co-founder of the network and in little over a year, the network has grown to have over 80,000 members from over 180 different countries around the world. "There are basically two full-time workers for the day-to-day of the entire network," said Botto. He believes the universal appeal of creating is the catapult for its great pickup and growth.
The site asks everyone who joins to invite 5 additional creatives and pay it forward. The idea has worked seamlessly for Botto and the network. The reality is most members don't just stop at five invites, when they see the benefits of the community.
The service has an active group and it's grown to a point where the inherent judgments that the platform was just a gimmick have to be dismissed because people are finding work on the site. Even as the CEO, Botto is an example of the success the networking site offers. He recently set up a project and is in development on the film, "The End Game."
It's privately funded and as of now has no advertising and does not plan to ever have members pay for membership. For Botto, the most important goal was to have the network populated with industry legitimacy, and he's done that with participation from the likes of actors such as Terence Stamp and screenwriters like Doug Richardson.
Everyone at every level of the entertainment industry can benefit from joining. "Get to work. You can't get it done if you don't go and do it." said Botto.