Don't Expect Michael Pitt to Don Superhero Wardrobe Anytime Soon, He Prefers his Indie Career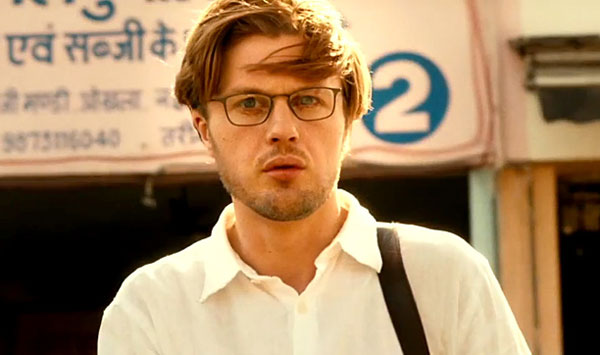 Michael Pitt has had a quirky career jumping from Dawson's Creek to a successful stint in indie film with directors like Gus Van Sant, Bernardo Bertolucci and Michael Haneke. This summer, he's headed to more mainstream fare with I Origins. The film portrays the story of a molecular scientist who is looking to dispel Intelligent Design by noting milestones of optical evolution.
It may sound heavy, but there's even a love story throw in there to add a bit of drama to the mix. Pitt talked to Vulture about his role as Ian Gray and how he got into character for the sci-fi movie.
He said, "Character work, for me, is the same … but it's different? [Laughs.] I get really into research. I know people say that, but I'm really into research."
For this particular film, he even head to Johns Hopkins University to really get into the role he was portraying.
"I watched every Richard Dawkins lecture that I could. I've read a little bit of his books. And I spent a little bit of time in a lab with Brit [Marling] and Mike [Cahill, the film's director] at John Hopkins Medical Research Lab in Baltimore. There, I was able to hang with scientists," explained the 33-year-old actor.
For Pitt, the temptations of doing a more mainstream film like the Marvel franchise is definitely there, but he is not easily swayed.
"…certainly I've been offered something like that many times in my career. Maybe it wasn't the right project. I think actors have a lot more power than maybe they let on to. I think it's okay to say no to things. The way you explained it, it sounds like the actors are being plucked out and they don't have a decision," said Pitt. "The truth is they do have a decision. At the end of the day, I don't judge people for doing that or not, to be real. I'm just trying to do things that interest me. I get off on doing things that haven't been done. I like going to my job every day and feeling like I'm doing something important."
While he isn't donning a cape anytime soon, Pitt did enjoy his three-episode arc on Hannibal.
He explained the reasons why he took the role, "I got call and they were like, 'Do you want to do a thing on Hannibal?' And I wasn't familiar with the show. I researched the show a little bit. I saw the main character [played by] Mads Mikkelsen, and he's amazing. Hannibal had that going for it. The other thing was Bryan Fuller. He was like, 'Do what you want. We're so happy if you say yes. Stay for awhile or come in and leave.' Then they told me it was a character who cuts his own face off and feeds it to the dogs. And I was like, 'Sign me up.'"
I, Origins opened nationwide on July 18.
http://www.dailyactor.com/wp-content/uploads/2016/08/imperium_daniele_radcliffe.jpg
Daniel Radcliffe on Playing a Neo-Nazi in 'Imperium': "It's still just horrible to say some of this stuff"
Radcliffe reveals how he played such a layered character and what it felt like to say his character's hate-filled dialogue.
http://www.dailyactor.com/actors-on-acting/daniel-radcliffe-playing-a-neo-nazi-imperium/
http://www.dailyactor.com/wp-content/uploads/2016/08/John-Cho-Star-Trek-Beyond.jpg
How John Cho Took A Stand for Diversity Early in His Career
"When one does speak one's mind, one might be surprised at how receptive people are." - Actor John Cho
http://www.dailyactor.com/actors-on-acting/john-cho-took-a-stand-for-diversity/
http://www.dailyactor.com/wp-content/uploads/2016/08/simon-helberg-florence-foster-jenkins.jpg
Simon Helberg on His 'Florence Foster Jenkins' Role: "I'm an actor and I want to stretch different muscles"
Helberg spoke about portraying his character in the film and whether or not he feels typecast by his Big Bang Theory role.
http://www.dailyactor.com/actors-on-acting/simon-helberg-florence-foster-jenkins-role/
http://www.dailyactor.com/wp-content/uploads/2016/08/Will-Chase-Something-Rotten.jpg
The Role That Got Away: Will Chase on Returning to 'Something Rotten!'
"I know that I am a poor man's fill-in-the-blank. And I know that there are poor man's Will Chases out there. That's just the nature of the business" - Will Chase
http://www.dailyactor.com/actors-on-acting/will-chase-something-rotten-role-that-got-away/
http://www.dailyactor.com/wp-content/uploads/2016/08/Julia-Stiles-Jason-Bourne.jpg
Julia Stiles on the Jason Bourne Series and Growing as an Actress: "There's always room for improvement"
"I like a director that encourages me to be playful. I don't really like being restricted or controlled by a director." - Julia Stiles
http://www.dailyactor.com/actors-on-acting/julia-stiles-growing-as-an-actress/