Ben Whishaw on the Intimidation of Playing the New Q in 'Skyfall'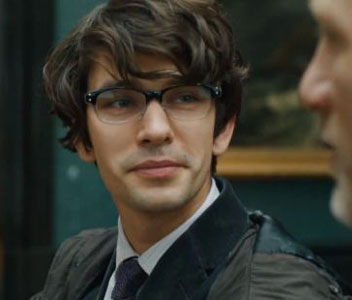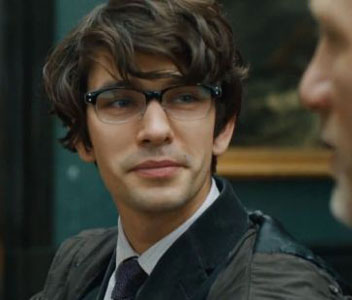 Not many actors have to step into a role that was at one time played by an actor in seventeen films previously, so perhaps it's fair to say that Ben Whishaw has it more difficult than most young actors by appearing as James Bond's personal armorer Q in Skyfall.
After Desmond Llewelyn played the role in seventeen of the first nineteen Bond movies (Llewelyn died in 1999), John Cleese appeared as Q (though as a different character holding the Q position) in 2002's Die Another Day, but the character has been missing from the series since. 
Because of that, it's no surprise that Whishaw admits he was apprehensive about appearing as Q in Skyfall.  He confesses, "I suppose I was intimidated a bit.  But I also thought, this is such a good opportunity because I'm so much younger than the character. I mean, I can't really be compared, and I wouldn't try. Desmond [Llewelyn] and John Cleese were so tremendous, so I thought it had to be new and fresh."
Though Whishaw may not break Llewelyn's record anytime soon, he hopes to stick with the series as long as possible.  He says, "I don't know how many I'm due to do. I want to do it as much as I can. I had such a wonderful time."  Still, while it might be Whishaw's first Bond film, it isn't the first time he's working with Bond — that is, current James Bond Daniel Craig.  He says, "I have worked with Daniel before. I first worked with Daniel when I was 17 on a film called The Trench and then I did Layer Cake with him, and I did a film called Enduring Love, so I [feel] like I know him fairly well, so it was wonderful to be reunited with him."
via Yahoo! News
http://www.dailyactor.com/wp-content/uploads/2016/02/david-harewood-supergirl.jpg
David Harewood on 'Supergirl' and How He Was "Struggling to Get a Handle" on His Character
Harewood reveals how he relates to the character and how he eventually got comfortable playing him.
http://www.dailyactor.com/actors-on-acting/david-harewood-supergirlstruggling-to-get-a-handle-on-his-character/
http://www.dailyactor.com/wp-content/uploads/2016/01/Jeff-Daniels.jpg
Jeff Daniels Remembers a Terrible Audition for a Diane Keaton Movie
One actor that knows the ups and downs of the audition process is Jeff Daniels.
http://www.dailyactor.com/actors-on-acting/jeff-daniels-terrible-audition-diane-keaton-movie/
http://www.dailyactor.com/wp-content/uploads/2016/02/Jennifer-Jason-Leigh-The-Hateful-Eight.jpg
Jennifer Jason Leigh on Her First-Ever Oscar Nomination: "It's kind of phenomenal"
"He knew that I could, in his words, 'act the … out of it' and I'm not afraid to take a risk in terms of acting" Jennifer Jason Leigh on Quentin Tarantino
http://www.dailyactor.com/actors-on-acting/jennifer-jason-leigh-oscar-nomination/
http://www.dailyactor.com/wp-content/uploads/2016/02/Forest-Whitaker-Hughie-Broadway.jpg
Forest Whitaker on Making His Broadway Debut in 'Hughie': "His rhythms are starting to invade inside of me"
"I want to get better as an actor, to keep trying to work harder, trying to discover something different" - Forest Whitaker
http://www.dailyactor.com/actors-on-acting/forest-whitaker-broadway-debut-hughie/
http://www.dailyactor.com/wp-content/uploads/2016/02/alicia-Vikander-Ex-machina.jpg
Alicia Vikander on the Her First Trip to L.A. and the Acting Tip 'Ex-Machina' Director Alex Garland Gave Her
"You [get immersed in] a film and of course you think that that is it. And then you go away and you read a new script and you have a new crush" - Alicia Vikander
http://www.dailyactor.com/actors-on-acting/alicia-vikanderacting-tip-ex-machina-director-alex-garland-gave-her/