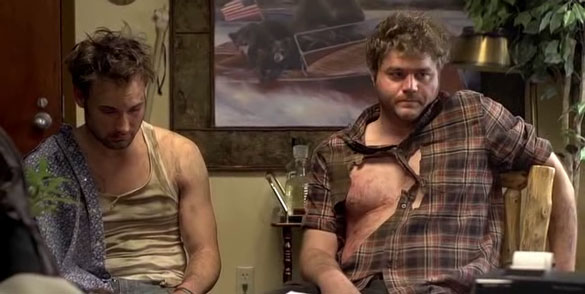 Awful Nice, the story of two estranged brothers who, after their father dies, have to travel to Branson, Missouri to sell his house, reminded me of a Duplass Brothers movie; raw and sometimes hilarious, with characters who are just shy of being sent to a mental institution.
After they ruin their dads funeral by getting in the most ridiculous fight ever, brothers Jim and Dave (James Pumphrey and Alex Rennie) hit the road to Branson, Missouri to renovate and sell the house they've just inherited.
Dave is a walking train wreck. Everything he touches turns to crap – hilariously so. And poor Jim has had to play straight man to this insanity all of his life. Their fights are epic and crazy. It feels like Rennie and Phumphrey are actually brothers the way they poke, jab and go at each other, both physically and even more so, mentally. Read more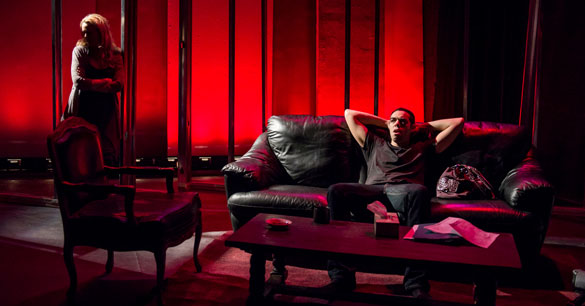 In recent years The Seeing Place has been pairing plays by different playwrights with thematic similarities together in repertory. Through hard work and persistence they have been granted the rights to a number of acclaimed plays, and the current productions maintain that high quality of material – Christopher Shinn's Dying City (nominated for the Pulitzer Prize in 2008) and Lee Blessing's Two Rooms (named Best Play of the Year by Time Magazine in 1988). While in the past I've often been most impressed by The Seeing Place's work with large ensembles, with Dying City and Two Rooms the company presents two one act plays with small casts in rotating repertory that equals their notable work with far larger casts. Read more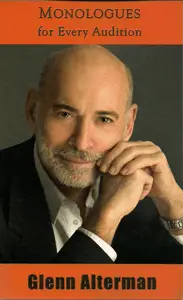 I hate monologues. Always have. It's just so unnatural to stand there before a casting director or agent and talk to someone that isn't there. And to do it out of context? Ugh, the worst.
Plus, it's always hard to find a good one. If you're like me, you constantly have one eye open whether you're watching TV or a film or seeing a show. You think, "Oh, that's a good one. I could do that."
Then, if you find one you like, is it appropriate to do in an agent's office? Does the character yell and curse?
And finally, is it over 2 minutes? Lately, I've been seeing the need for 1-minute monologues.
It's enough to make you go nuts. Read more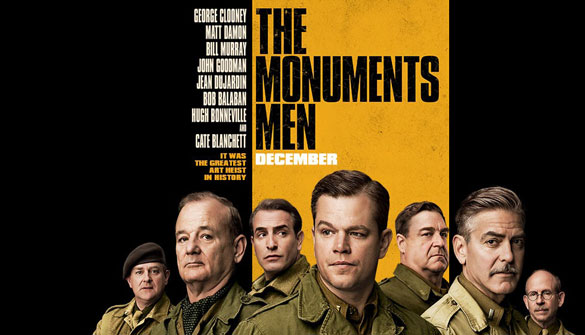 To say The Monuments Men is a disappointment is a huge understatement.
The film was originally scheduled to open in the crowded Christmas season but due to some post-FX shots, it wasn't finished in time. Moving the film wasn't a bad idea though. February is a wasteland and to try and find good films is sometimes a difficult task. And, having such a powerhouse cast (George Clooney, Matt Damon, Bill Murray, John Goodman, Jean Dujardin, Bob Balaban, Hugh Bonneville, and Cate Blanchett) should conceivably bring in the audience.
Unfortunately, Clooney, as director and co-writer, delivers a slow and meandering film that weaves in and has no real drive or push to get to the ending of the story. Read more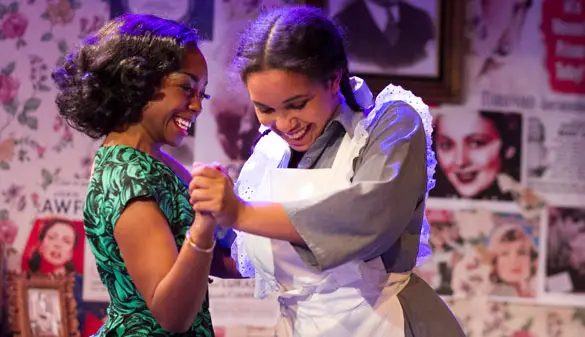 Moxie Theatre may be small in size, but it certainly does pack a punch. A terrific, wonderful punch.
The theatre is currently offering up Pulitzer Prize winning playwright Lynn Nottage's Crumbs from the Table of Joy, a coming of age story that's about race and changing times. Set in 1950's, the Crump family is in search of a new life. Daughters Ermina (Deja Fields) and Ernestine (Jada Temple) have just lost their mother and their father, Godfrey (Vimel Sephus) has packed them up and moved them to Brooklyn to follow the spiritual Father Divine's 'Mission'. Read more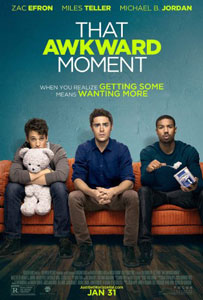 That awkward moment: when you tell your friends who hated That Awkward Moment that you enjoyed That Awkward Moment.
Look, let's get some things out of the way. This film certainly isn't great. It's got a lot of problems but thanks to the cast, you might be able to overlook it. I did.
The film, written and directed by Tom Gormican, stars Zac Efron, Miles Teller and Michael B. Jordan as three best friends who pledge not to get girlfriends after Jordan's Mikey finds out his wife has been shagging another guy.
And you know having the guys stay single ain't going to last long. Read more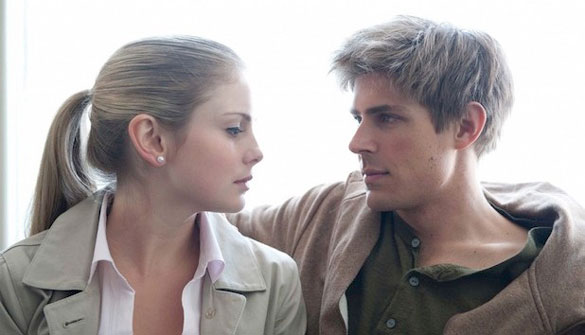 Chris Lowell (Enlisted, Veronica Mars) is just a boy trying to figure out his place in life. The Boy, as he's called in the credits (his character is never given a name), has just gotten dumped by Charlotte (Rose McIver) and man, does he have it bad.
He's mopey and floating through life, still convinced that he's going to get her back. Charlotte is rapidly climbing the corporate ladder so he decides to turn himself into what he thinks she wants in a man. That always works out, right? With the help from his friend, Lita (the wonderful Jessica Szohr), he gets a high-level job at her father's (Clark Gregg) company. Read more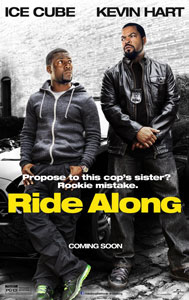 Kevin Hart deserves much better than Ride Along. He's is tremendously funny and definitely a talented guy but he can't save this pointless film.
Hart plays Ben, a high-school security guard who's a master at playing video games. His dream is to become a police officer and when he's finally accepted into the academy, he thinks he'll earn the respect of his fiancé's brother, James (Ice Cube).
James thinks Ben is a big, worthless baby who won't be able to provide for his sister. So, he comes up with a plan to bring him on a ride along, knowing full well that he'll cave and decide not to go into the academy. But, as in films like this, the night doesn't go according to plan and Ben turns out to be much more than James expected.
We've seen this film dozens of times before: the main character is a stunted man-child who is somehow dating an incredibly attractive woman and one of said attractive woman's family members tries to sabotage the relationship. Read more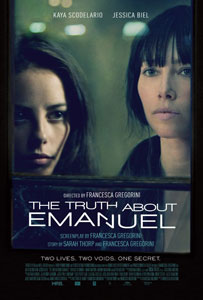 The Truth About Emanuel, writer/director's Francesca Gregorini sophomore effort, is a puzzling sort of film. Not in a bad way but also not in the best of ways either.
Emanuel (Kaya Scodelario from the U.K.'s Skins) is seventeen years old and thinks she's not supposed to be here, as in alive. She's walking around with the guilt of her mother dying while giving birth to her and she's carrying this notion that she's a "murderer." That's heavy stuff for a young girl to deal with and as the story begins, she's in full-on 'acting out' mode, Not in the rebellious sense, more of a shock value sense (like telling her step-mother about a recent sex dream.)
When the new neighbor, single mother Linda (Jessica Biel), says she's looking for a babysitter, Emanuel agrees to help out. Linda's a doting and protective mother who seems a bit off. She wears long flowing dresses and non-period clothes and always has a faraway look in her eyes. Read more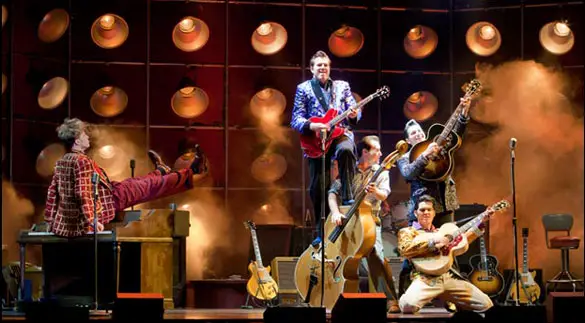 I love most anything from the 50's, especially the music. Growing up, I listened to Elvis and Jerry Lee Lewis, read their biographies and even grew to love that awful Lewis biopic, Great Balls of Fire, starring Dennis Quaid. And a couple years back, I even went to that grand mecca of rock and roll, Sun Studios in Memphis.
I loved – and still do love – the music so I'm not sure why, when I had the opportunity to see Million Dollar Quartet on Broadway a handful of times, I always decided to see another show. It won a Tony Award for Levi Kress who played Jerry Lee Lewis and was also nominated for Best Musical and Best Book of a Musical.  
After finally seeing the show last night at the San Diego Civic Theatre, I'm admitting that I'm a big dummy because the show is wonderful.