Interviews

Q & A: Anne Heche on Her New Religious-Themed Comedy, 'Save Me'
Anne also talks about trying to quit acting when she was younger and more!

Q&A: Scott Foley talks 'The Goodwin Games' and Why He Loves Working in Television
Scott: "My job as an actor is to find the real moments of the characters"

Q & A: John Krasinski Talks the End of 'The Office', His Audition, Past Commercials and More
John on the end of 'The Office': "It's a life-changing event and there's just no way to describe it"
Click Here For More Interviews!
Acting Advice

Keep the Drama on the Stage: How to Get Along with Your Fellow Actors
Ego and competition! 3 Steps to get along with your actor friends

The Actor's Guide to the Twitter-verse
There's a right way and a wrong way to tweet. Dallas shares 2 easy tips to help you make the most out of your tweets

4 Steps to Gaining Publicity and Utilizing the Power of Networking
Publicity is something that everyone in entertainment should be conscious of!
Want To Read More Columns? Click Here!

Latest News
Jeffrey Tambor on the Crazy Shooting Schedule of 'Arrested Development': "I love that as an actor"
May 23, 2013 | Leave a Comment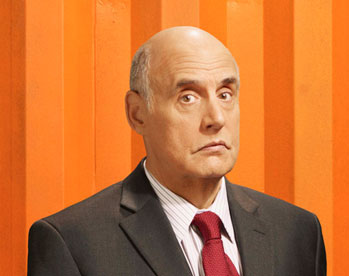 The rabid fans of the once defunct Arrested Development can breathe a sigh of relief when new episodes of the cult classic start airing on Netflix on Sunday.  With his other show Onion News Network airing on Amazon, Jeffrey Tambor is becoming a true fan of the Internet age.
"I am the Internet guy," he said in an interview with The New York Times.  "But the reason the Onion News Empire was such an easy decision to make is I so trust that side of the fence now.  It's a little like being Off Broadway—that sort of excitement of not knowing what it is going to be.  The fervency of it all." Continue »
Megan Hilty on the End of 'Smash' and What's Next for Her
May 23, 2013 | Leave a Comment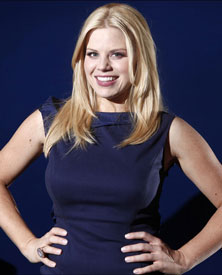 In the end, Smash is, at best, an imperfect television series.  It took an interesting industry — the behind-the-scenes creation of Broadway productions — and incredibly talented singers, like Megan Hilty, yet somehow failed to make it interesting to general audiences or even Broadway diehards.  That is the main reason why Smash is wrapping up its run at the end of this season (only the show's second).  Hilty, who played the often mean Broadway hopeful Ivy Lynn, spoke to iDesign about the end of the series
Hilty expresses hope that fans of the show will be satisfied by the series finale — though it wasn't entirely written that way.  She says, "We have the greatest fans of the show and they're very, very loyal, but I hope that the season finale is satisfying for people.  I feel like it will be because they kind wrote it just in case it didn't get renewed, that it would wrap everything up. I think people will be pleased with it. It won't be like 'what would have happened?'" Continue »
How Much Did the 'Arrested Development' Stars Get Paid for the NetFlix Revival?
May 23, 2013 | Leave a Comment
In case you haven't been paying attention to the media over the last two years, the cult favorite Fox television comedy Arrested Development, which ran from 2003-2006, is being revived for new episodes on the streaming service NetFlix.  While the entire original cast that made up the dysfunctional Bluth family and creator Mitch Hurwitz have returned to the series, being that the revival is more of a one-time "event" than an ongoing series the stars of the show had an unusal arrangement in terms of how much they were paid per episode.  Entertainment Weekly published an article about how much the stars of the series would be getting for coming back for another go-around.
As part of the revival, each of the show's stars was promised at least one starring episode, which factored in how much that person was paid.  The actors were paid $125,000 for each "starring" episode and $50,000 for any episode in which their characters had more than 90 seconds of airtime. Any episode which features less than 90 seconds of their particular character netted them $10,000, and a clips of old footage in episodes would net them an extra $1000. Continue »
Grimm's Silas Weir Mitchell: "I am susceptible to the power of suggestion…to the point where [suggestion] became my career"
May 23, 2013 | Leave a Comment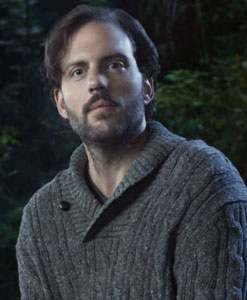 Silas Weir Mitchell, who plays Big Bad Wolf Monroe on NBC's Grimm, isn't getting too caught up in the ratings hype regarding his successful show.
"I think it's literally the fact that I am susceptible to the power of suggestion…to the point where [suggestion] became my career," he said in an interview with The Los Angeles Times.  "That's what actors do.  They avail themselves to an imaginary event to the point where that imaginary event becomes real, which is really just the power of suggestion."
It may sound like Mitchell is getting sucked into the supernatural drama that Grimm represents.  The series takes place in a hidden world where fairy tale characters come to life.  "We're all very invested in the imaginary world that we're in," he admitted.  "Everybody knows that we have this weird little world that we want to enrich." Continue »
Disabled Actors Angry Over Wheelchair-Bound 'Ironside' Role Going to Non-Disabled Actor
May 22, 2013 | Leave a Comment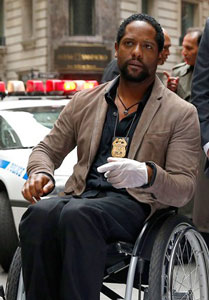 The television drama Ironside, which was about wheelchair-bound detective Robert T. Ironside, ran for eight seasons in the 1960s and 1970s and starred able bodied actor Raymond Burr.  NBC has decided to revive the series for the upcoming television series with one major change: Ironside will be played by an African American actor, Blair Underwood.  What hasn't changed?  Like Burr, Underwood is not disabled.  The decision to not cast a disabled actor in the role has made many disabled actors unhappy.
Kurt Yaeger, a one-legged actor on Sons of Anarchy is one of the loudest voices against the casting.  He points out, "This would be like being in the '50s and having a white guy do blackface, at this point.  You need to start having disabled people playing disabled characters. Period." Continue »
Tony Goldwyn on the Racy Scenes in 'Scandal': "If you think about doing a sex scene with 30 overweight men starting at you, it's hot"
May 22, 2013 | Leave a Comment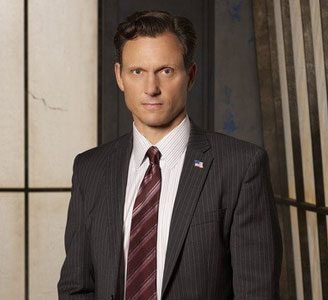 Tony Goldwyn has tons of female fans lusting after his character, President Fitzgerald Grant, on ABC's much buzzed about Scandal.  But his wife isn't one of them.
"It's a problem," he joked while appearing on Bravo's Watch What Happens Live.  "The honest answer is, my wife doesn't watch it.  She watched the pilot and thought it was great, but yeah…I don't encourage it."
His acting also goes unappreciated by his two daughters.  "My two girls think it's hilarious," he said, as reported by The New York Daily News.  "Disgusting and hilarious.  So they send me all kinds of rude texts."  His 18-year-old once sent him a text saying "Excuse me?!" after he tells off Kerry Washington's character after having sex with her.  Continue »
How Did Benedict Cumberbatch Ruin His Chance to Play James Bond in a Video Game?
May 22, 2013 | Leave a Comment
No one can say that Benedict Cumberbatch isn't having success in both movies and television these days with Star Trek Into Darkness and Sherlock, but the clearly-enunciating Englishman once blew the chance to conquer a third type of media: video games.  On top of that, he blew the chance to play English icon James Bond in a video game… all because he didn't dress for the part!
He reveals, "I once got the chance to play James Bond in a computer game. But when I got to the audition there were men in their late 40s in dinner jackets there. I went in casual wear.  I thought I would shake it up though and I started to dive over sofas and do all the gun poses and I did not get a call. I am still waiting." Continue »
Mad Men's Aaron Staton on That Tap Dance Routine: "The hardest part was speaking while doing it"
May 21, 2013 | Leave a Comment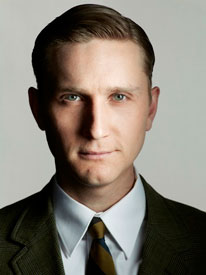 Aaron Staton has had to do all sorts of things while playing Ken Cosgrove on AMC's Mad Men.  During this past week's episode, he even had to tap dance.
"I took some classes in college, and my first job was in the Broadway show Mamma Mia!" he said in an interview with The New York Times.  "I played the fiancé [Sky], and I had to do a bit of dancing, albeit in flippers.  The truth of it is, it's not something I've done in a while.  It's been a few years.
"First I got a text message, 'Do you tap dance?'  And so I had to go: 'Do I?  Let me check.'  I'm still holding the phone—'What do I still know, if anything?'  Mary Ann Kellogg—who has choreographed all of the dance sequences over the course of the show, from when Pete and Trudy did the Charleston and the 'Zou Bisou Bisou' song last year—she came aboard, and we had fun figuring this out.  Matt [Weiner, the show-runner] knew he wanted a time step in there, and there were a couple steps that I needed to work on and freshen up a little bit." Continue »
Q & A: Anne Heche on Her New Religious-Themed Comedy, 'Save Me'
May 21, 2013 | Leave a Comment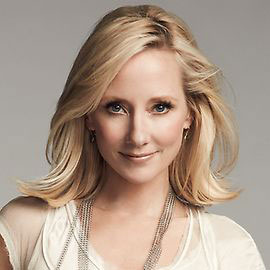 After almost choking to death on a sandwich, Anne Heche's Beth Harper claims she can talk to God in the new NBC comedy, Save Me. When she's revived, Beth thinks she can see the Big Guy and starts to make amends to everyone she's every shut out of her life… and it's a lot of people.
Also starring Madison Davenport (Shameless) as her horrified daughter, Michael Landes as her skeptical husband and Alexandra Breckenridge (American Horror Story) as her husband's ex-mistress, Beth eventually starts to win people over with her new optimistic views on life.
In this interview, Heche talks about her love of physical comedy, trying to quit acting when she was younger and how we all get "messages" from God.
Save Me airs on Thursdays at 8pm on NBC Continue »
Trailer: 'The Wolverine' starring Hugh Jackman
May 21, 2013 | Leave a Comment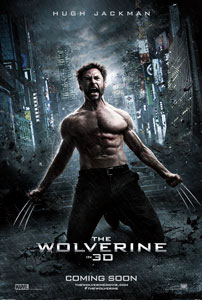 The Wolverine: Based on the celebrated comic book arc, this epic action-adventure takes Wolverine (Hugh Jackman), the most iconic character of the X-Men universe, to modern day Japan. Out of his depth in an unknown world he faces his ultimate nemesis in a life-or-death battle that will leave him forever changed. Vulnerable for the first time and pushed to his physical and emotional limits, he confronts not only lethal samurai steel but also his inner struggle against his own immortality, emerging more powerful than we have ever seen him before.
Starring: Hugh Jackman, Famke Janssen, Svetlana Khodchenkova, Rila Fukushima, Tao Okamoto, Brian Tee, Will Yun Lee, and Hal Yamanouchi.
Directed by: James Mangold
In Theaters: July 26th Continue »