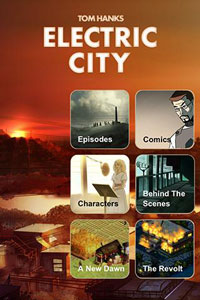 Tom Hanks is adding one more project to his already impressive resume.
Hanks has created a new animated Web series, Electric City, which he produces and provides a voice for.  Hanks explained to Arts Beat why he decided to take on this new genre of media.  "Our goal really was just to get it up and have it be a cohesive story," he said.  "Although no one else has, we gave up long ago the idea that you can make money doing this.  [laughs]  It has yet to happen, and I think it has yet to happen because at the end of the day it is all free.
"The only way you could probably make money is if you put it out there and somebody else comes to us and says, 'Hey, we'd like to do—blank.'  'We'd like to turn it into a series or movie.'  There's no crap shoot for us in our current status.  We can't lose money on this thing.  It exists purely for the content, for people to watch on—the Reliance guys [the Indian media company, who also produces] come in and say, there are a billion phones in India, a billion people will watch this on their phones in India.  What we're talking about is software for their hardware.  All we had to do is pay everybody's salaries, and then after that it simply exists." Read more
Comi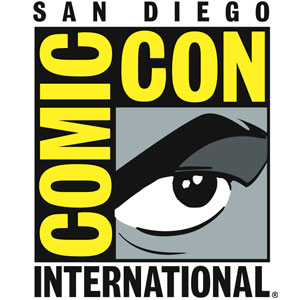 c-Con is over and as fun as it was, I'm kinda glad. I was freakin exhausted! I woke up this morning and if I had a walker nearby, I would have used it.
It was great to catch-up with friends and readers of the site! You guys rock. I also want to thank the Wired Cafe for the for the opportunity to hang out there – I met some new friends… and was able to snag a few free drinks. Which lowered the stress level of the long days.
Even though Daily Actor has some wonderful writers working on the site, I'm the main person behind it and I swear, I don't know how the other sites keep up with the constant hourly updates on the happenings there.
That being said, we do have some great things to share with you; 25 interviews (with video), panel videos and more.
It'll all be posted in the next week… or two.
- Lance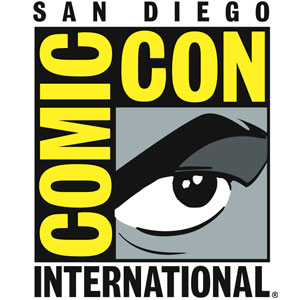 Hey everyone -
I'm about to head out to Comic-Con for the rest of the week so that means there won't be a lot of posts on the site. I do have 2 great interviews that are set to post on Friday and a couple other things set-up in the pipeline but I just wanted to let you know to expect some very light posting the next couple of days.
That said, the annual weekend of madness is about to start and I'll be interviewing some very cool people, watching some panels and hopefully meeting some of you if you are in San Diego! If you're around, let me know!
- Lance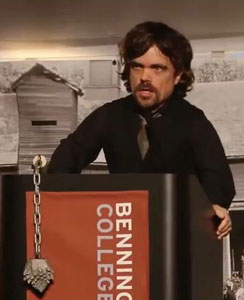 Game of Thrones' Peter Dinklage went back to his Alma Mater, Bennington College, last June to give the Commencement Address to the graduating class.
It's a little under 30 minutes and starts to get really interesting at the 10-minute mark. He talks about moving to NYC and the start (or non-start) of his career.
Check it out below! Read more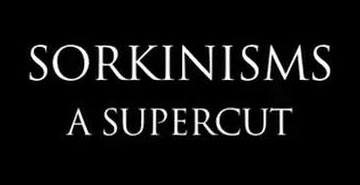 If you're a fan of Aaron Sorkin – and if not, why aren't you? – you'll enjoy this supercut of 'Sorkinisms' from Kevin Porter.
From his YouTube page: "This video is a tribute to the work of Aaron Sorkin: the recycled dialogue, recurring phrases, and familiar plot lines. This is not intended as a critique but rather a playful excursion through Sorkin's wonderful world of words. Scenes taken from: Malice, A Few Good Men, Bulworth, Sports Night, The West Wing, Studio 60, Charlie Wilson's War, The Social Network, & Tom Hanks 1993 Oscar Speech for some reason"
Check it out below and follow Kevin at KevinTPorter on Twitter! Read more
Every year Forbes releases its list of Hollywood's highest paid actors, and the results are often surprising.  Take this year, for example, with Tom Cruise topping the list at $75 million.  Though Cruise was paid handsomely for Mission: Impossible – Ghost Protocol and Rock of Ages, it seems more likely that he would've topped the list in 1992 rather than 2012.  But Cruise leads the pack with more than double the take of the two actors tied in second place, Leonardo DiCaprio and Adam Sandler, both at $37 million (though I guess I'll add the expected comment about Cruise's pending divorce possibly taking a hit of that income here).  Sandler remains an annual top earner, even if his movies tend to get worse by the year.
Coming in just under DiCaprio and Sandler is Dwayne "The Rock" Johnson ($36 million), who has recently been called "franchise Viagra" based on helping both Fast Five and Journey 2 The Mysterious Island become the highest grossing films in their respective franchises.  Paramount is certainly hoping he can work his magic a third time with the recently delayed G.I. Joe sequel. Read more
"I really, genuinely like working. I like acting. It's interesting to me. Maurice Sendak once said in a documentary, when someone asked him why he wrote children's books, he was very gruff and said, 'It comes out how it comes out!' And I love that. I feel like creativity is that way too. You don't always drive it; sometimes you follow it. And sometimes having too much of an idea of what you want to do next — it's not helpful."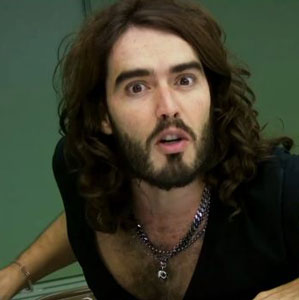 On the first day of rehearsal for the film, The Tempest, director Julie Taymor's retelling of Shakespeare's play (where the gender of the main character, Prospero, was changed from male to female), she asked Russell Brand to talk about his character, Trinculo.
What follows is a 4-minute riff of Brand talking – in character.
And check out the last bit where Alfred Molina sits there almost amazed on what he just saw. Read more
Chloë Grace Moretz talked about her newest role in the remake of Carrie, the story of a shy teenager who is the butt of practical jokes at her small-town high school. When she develops telekinetic powers, the town and the students are about to experience one long, horrific night.
She told Vanity Fair: "I am changing everything about me—my hair, my look. I'm doing my own take on [the character]. The script is totally different from the [original]. It's more like the book. It's a more Black Swan version—it messes with your mind. You'll see things, and you don't know if you've seen them."
Michael Shannon was asked a handful of mostly New York-centric questions by Vulture (check them out!) but this one about acting caught my eye.
"In one sentence, what do you actually do all day in your job?," they asked.
Shannon responded: "Control people and manipulate situations to my advantage … with great feeling."
That about sums it up. Read more