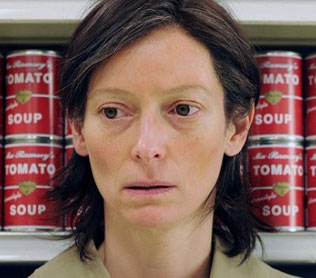 "That's good use of an Oscar, it seems to me. It's a really fair exchange," says Tilda Swinton, speaking about how winning an Oscar allowed films like Julia and We Need To Talk About Kevin to get made and seen by audiences.
USA Today ran an interview with Swinton in which she spoke out about a number of topics, including her peculiar way of picking projects.
"I don't choose roles, I choose people," says the actress, "I generally make work that I've cooked up with some friends around the kitchen table, and so the people come first, and then the project generally comes second… and what I do in it comes third, a poor third."
Swinton is a busy mother saying, "I'm an enthusiastic cook, and I have mouths to feed in my house so I need to cook." It's interesting that the film Kevin is about the absence of "maternal love."  About her children Swinton says, "I remember noticing that I was really into them, that it was interesting to me and I was up for it. It could have gone the other way."  Read more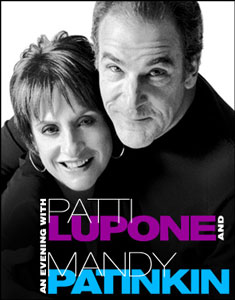 For An Evening with Patti LuPone and Mandy Patinkin, the two stars take songs from their repertoire to weave together a story for their concert audience. The two recently spoke with The New York Times about their friendship, but also about Broadway, actors, and even the consumer.
When LuPone was asked about the standard she holds other actors to, she says, "It's always about the audience. I mean, I'm mad when I come out of a theater, and it's mediocre, and I've spent over 300 bucks. I'm furious. It's a higher-stake game now, and everybody has to be on top of their game. And you can't have anybody go out there and dis the play, dis the playwright, dis the audience — you can't. It's unacceptable."
Patinkin on the other hand is more critical of the writers, "When you can't learn the lines or there's a problem, continually, with the scene, something's wrong. It's not just that I'm having a bad day. The great people that I've worked with, like Steve Sondheim, when we were doing 'Sunday in the Park,' when he's getting ready to write that part, and you've been doing the workshop, he wants to know: What are you thinking? And you have a long, two-, three-hour conversation. And then the next two, three days later, comes this poem set to music, that was part of your conversation. The lesser-gifted folk are not so open to your thoughts."  Read more
Whether he is playing the king of Middle Earth, or one of the founders of modern psychoanalysis, Viggo Mortensen is always concerned with truth.
The actor was recently interviewed by The New York Times regarding his role as Sigmund Freud in A Dangerous Method (2011), but had a lot to say about his career and the life of actors in the industry.
Mortensen offered up his views about being a celebrity, and why he's so critical: "I don't have lots of friends in the business, and the ones I do have are probably more like me, in that they're not the kind of people to go places just so they can be seen. I see people doing that stuff and to me, it seems pathetic and ridiculous and kind of . . . well, humiliating. Life's too short."
He's not a fan of actors who take up roles in horrible Blockbuster films, saying that, "Sometimes you look at a movie and you can see that the actor or actress said, 'I'm taking this onboard because I'm making a ton of money, and not because it's going to be something special.'"  Read more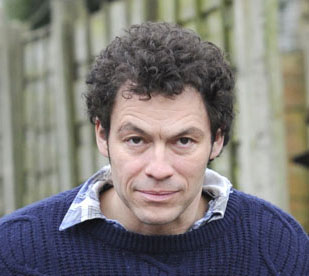 The Sundance Channel's Appropriate Adult, stars Dominic West, a serial killer responsible for the murders of over a dozen young women.
West was concerned about the potential risk in making a film about the famous UK investigation, but was intrigued by the angle the film takes. He recently talked with the Los Angeles Times about his experience.
Many actors play historical figures, but in this case West had primary source material to pull from, that of Fred West's interviews; however West still struggled with finding the character: "I don't think you ever identify with people like that.  I once played Iago, another sort of devil. They're roles you don't identify with, but you do, I suppose, get into their head a little bit," he said.
"The advantage of playing Fred West is there are over 100 interviews on tape that you can hear. You don't normally get that with a character. I was fairly sure I could understand what his thinking was and the makeup of his mind listening to 60-70 hours of his interviews. In that way, you get under their skin a little bit. Though, with him, it was something I was very conscious of-–maintaining a certain detachment from. I suppose in all parts you play there's an element where you submerge yourself in their character but still remain detached and objective about the character. I was very clear to keep that distinction and keep that detachment.  He messed with everyone's heads—including his biographers, a lot of whom had breakdowns. I was pretty wary about getting in too deep. I was determined not to let him get to me."  Read more
Mandy Patinkin, currently starring on Showtime's Homeland and opposite Patti Lupone in the Broadway show, An Evening with Patti and Mandy, certainly has a busy schedule.
The actor talked with Playbill about his working in TV and Broadway, the future and his desire to star in an original musical.
When asked how he handles working in television and on stage at the same time, Patinkin says, "It's 12 episodes a year, which for the actors is five and a half months a year, which leaves me the other six and a half months a year to have my concert career, which I can't live without. I need that music to feel alive. Not just the music to feel alive. I need to hear those words."
Patinkin is critical of the writing of previous TV shows he's worked on, but has nothing but praise for Homeland. "It's very interesting as an actor. You have to work so much harder when the writing is not up to speed, when it's not as good as you hope it would be. But in the case of 'Homeland,' the writing is so spectacular that it requires almost the least effort from me that I have ever had to expend as an actor, because they have done so much of it for me. I have a personal litmus test. When the material is very difficult to learn, and I have to go over and over and over it, and it doesn't get into my head, that's exhausting. And this material, that these writers compose for the 'Homeland' scripts, it just flows right into my brain. It's the most effortless experience I've ever had in learning lines. And that to me says it all. Because it all makes such perfect sense."  Read more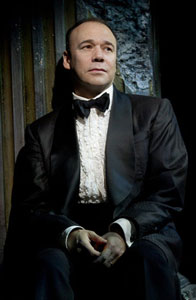 Danny Burstein plays the part of Buddy Plummer, in the revival of Follies, a James Goldman and Stephen Sondheim musical which first opened in 1971. Burstein never saw the original before he received the part, but of course, there were a lot of opinions about how the part should be played.
NPR recently talked with the actor about his role: "Everyone thought it should be this way, or everybody thought it should be that way, and it was good, because I had my own opportunity to form my own opinion about it without knowing anything about it beforehand."
Burstein made a conscious effort to make Buddy as active as possible, or as he puts it, "I don't like whiners — characters who whine on stage — and in reading the script, that's what it seemed like to me, like the character was one sad sack whiner. And I thought, 'No, he really wants something. He wants the love of his wife, and so he's fighting for that.' So lines that could be read in a very sad way instead could be read in a very positive way."
One of the numbers, "Buddy's Blues," requires a lot of endurance by Burstein: "The song just goes on and on and on. I'll be perfectly honest with you: You know that feeling you get when you run out of breath and you feel the dark curtains coming? Sometimes that happens to me during that number. Because you're just putting everything you have into that. … It's an exhilarating feeling when you finish it."  Read more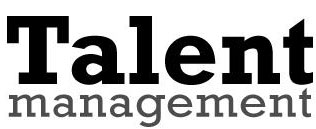 According to the Talent Agencies Act (which is a California law), actors are only allowed to gain work through licensed talent agents.  Managers on the other hand, are only allowed to provide advice generally on a client's career.
It seems like this law would be hard to enforce, but there have been cases where talent will make claims of TAA infractions to get out of paying manager commissions.
Rick Siegel, former manager of Rosa Blasi, fought a case that went all the way to the California Supreme Court in 2008; however, the court did not overturn the TAA or its penalties. Siegel also lost an appeal made against his lawyers for failing to argue what he felt were key points in the case. Now he's back again, but this time he's receiving the support of countless managers. A full list of the managers has been posted by The Hollywood Reporter.  Read more
Appearing in films such as The Good Shepard (2006) and Black Death (2010), Eddie Redmayne takes center stage alongside Michelle Williams in the film My Week with Marilyn.
In a interview with The Guardian, Redmayne expressed some of his thoughts on acting and his career. He comes from a family of bankers, and even tried his hand at it while still in school: "It was the greatest feat of acting ever working there having to pretend I knew what a share was when I didn't have a clue."
Redmayne was excited by the possibility of working with Williams, especially because he loved Dawson's Creek, a fact that he's a little ashamed to admit: "That's coming back to haunt me, I should never have fucking said that. But she is extraordinary. She makes the part look effortless."  Read more
Whether it's navigating on the bridge of the Enterprise in Star Trek, or making speeches in front of the whole school in Charlie Bartlett, Anton Yelchin is used to larger-than-life characters.
One of his latest, Jacob from Like Crazy, is quite the opposite. Yelchin talked with The Hollywood Reporter where he reflected on the start of his acting career, his influences, and his latest films.
When asked what films or experiences influenced him the most as a kid, Yelchin responds, "As a kid when I went to the movies, in the movies themselves at the theaters, Arnold Schwarzenegger was probably the biggest influence on me. Because Arnold put out so many awesome 90's cheesy action flicks, specifically Last Action Hero… they didn't really inspire me to want to be in movies, but I just loved them. Those experiences were so great."  Read more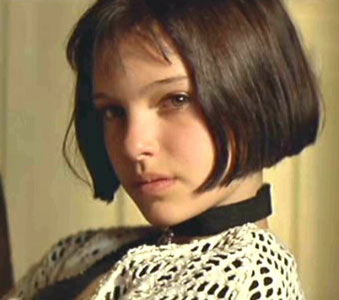 The Huffington Post recently dug up Natalie Portman's audition for her first feature film role in The Professional (1994).
The voice over of the video is annoying but it's fun to watch. She's all big cheek's and eyes.
There's also a second video that show's her interview. It's with David Letterman and the two talk about how she was cast in the film. According to Portman, at the first audition she was asked to leave because they thought she was too young. For whatever reason they eventually decided to call her back. Three call backs later, she finally received the part.
Check it out below.