Listening: The "Pause and Affect" Method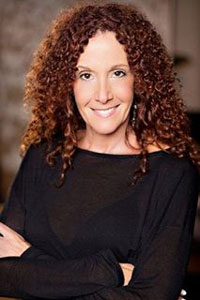 Written by Shari Shaw
One of the most important elements when performing or auditioning is Listening. For Film, TV, Stage, anything – acting is reacting and to react, you must listen to what is being said.
Acting is about give and take. And while everyone knows that actors are very good at 'taking' (let's do our daily singing warm-up, people – me-me-me-me-me-me-me!), when it comes to really being engaged and fully committed to your scene partner and other performers, you must be constantly 'taking' in and listening to what is going on around you. In acting, taking is not selfish, it's crucial. Only then, can you give back.
Actors who are too busy 'giving' in a scene are not paying enough attention to what is going on all around and, therefore, not taking in what they should be. In order to emotionally drive your story forward, you must hear what is being said and understand the situation you're in. The intention that drives you is your reaction to what is going on around you. You don't create your reaction, the scene does. Scene work is not just about you and your choices. It's about you and your choices in connection and combination with everyone else. In order to connect, you must engage. To engage, you must listen.
A common trap for actors is only thinking about you – your line, your thoughts, your intension. All good but only as it relates to everyone and everything else. Your line, your thoughts and your intentions are dependent on what the others are doing and saying. Without that engagement, you are cut off, acting alone and out of sync in the scene. You're not feeding off others' words and energy. Your actions affect the others, the others affect you. This leads to jumping on cue lines, rushing words and – don't make me say it – watching yourself. Acting death.
Listening and engaging with scene partners keeps you grounded and underneath the character. It gives you room to have a thought and respond. Or as I like to call it, "Pause and Affect".
So, listen up – here's how it works:

Know your thoughts and intentions.
Listen. Respond. Listen.
Take it in, give it back.
Ying. Yang. Ebb. Flow.
Pause. Affect.
Got it?
Did you listen to what I just said?
Combining principles and techniques learned from legendary coaches Lee Strasberg, Peggy Fuery, and John Lehne, years of on-camera experience as a working actor, more than 10 years as an acting coach, her own inspiring, high-energy personality, along with a remarkable talent for spot-on insights and analyses to adjust and fix an actor's work, Shari Shaw has created an acclaimed approach to training today's actors for TV, film and stage. She has also successfully translated these techniques into a focused, success-oriented approach to coaching Business Executives and all types Public Speakers and Performers. In November, Shari will direct the NBC Universal Showcase at the Renberg Theatre.
http://www.sharishaw.com | Follow Shari on Facebook & Twitter
http://www.dailyactor.com/wp-content/uploads/2015/01/watch-al-pacino-talks-the-humbli.jpg
Watch: Al Pacino Talks 'The Humbling' and His Extraordinary Career
In this conversation with Al Pacino talks about his role in The Humbling -- including working with Greta Gerwig -- and his historic acting career
http://www.dailyactor.com/2015/01/watch-al-pacino-extraordinary-career/
http://www.dailyactor.com/wp-content/uploads/2015/01/watch-oscar-nominee-steve-carell.jpg
Watch: Oscar Nominee Steve Carell Talks Improv, Auditioning for 'The Office' and 'Foxcatcher'
Carell talks about his entire career as an actor, including his background in improv, how he landed the Michael Scott role on The Office, and Foxcatcher
http://www.dailyactor.com/2015/01/oscar-nominee-steve-carell-improv-auditioning-for-the-office-foxcatcher/
http://www.dailyactor.com/wp-content/uploads/2015/01/ethan-hawke-ellar-coltrane-boyhood.jpg
Ethan Hawke Calls 'Boyhood' the "most special endeavor of my life"
Ethan Hawke is riding high with his fourth Oscar nomination for the Richard Linklater-directed Boyhood. In a recent "Ask Me Anything" on Reddit, the 44-year-old actor gave some thoughtful insight into his career and the 12-year creative endeavor that became the biggest film of the Oscar season. When asked what was the most difficult thing about […]
http://www.dailyactor.com/2015/01/ethan-hawke-boyhood-reddit-amaife/
http://www.dailyactor.com/wp-content/uploads/2015/01/martha-plimpton-a-delicate-balance.jpg
Martha Plimpton Takes a Refreshing Approach to a Long-Lasting Career
Martha Plimpton is an actress who enjoys the work, she's not in it for the fame. The proof is in her continually excellent work that she is doing on-screen and on the stage. She's currently starring in A Delicate Balance on Broadway. It's the audience who gives her the ultimate thrill. "I try to get […]
http://www.dailyactor.com/2015/01/martha-plimpton-long-lasting-career/
http://www.dailyactor.com/wp-content/uploads/2015/01/watch-michael-keaton-talks-candi.jpg
Watch: Michael Keaton Talks Candidly About His Career and His Approach to Acting in 'Birdman'
In this nearly 90 minute conversation, Michael Keaton is his usual affable self but is also remarkably candid about his career and his approach to acting.
http://www.dailyactor.com/2015/01/michael-keaton-career-approach-to-acting-birdman/