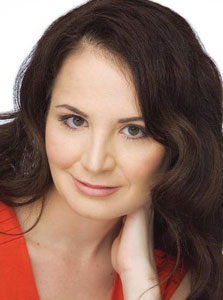 It is an old joke:
A guy on a street asks a passerby, "how do you get to Carnegie Hall?"
The individual answers, "practice, practice, practice."
To become a successful working actor requires hard work and dedication.
Thomas Jefferson said, "I believe in luck.  I work hard for it every day."  A successful actor is prepared for, and seizes, opportunity when it arises.
Developing listening skills and existing fully in each moment of a scene is essential in acting for the camera.  The camera can see into the actor's soul; it is like a laser that exposes the truth.
An actor must be able to repeat selected actions for every performance from moment to moment, as if for the first time.
How do we create the first time every time we perform?
The only way to create the first time is for it to be the first time.  We accomplish this by not planning or anticipating future moments.
ACTING IS DOING.
What we do is accompanied by expectations of the consequences of our actions; what we will think will happen next.  If I have an expectation about the result of my current action, its success or failure will launch me into the next moment.  Voila!  I am now working moment to moment.
Important notes to remember about your film or television audition:
The audition is about YOU!- Empower yourself to make choices that stimulate you, rather than those you think will please the casting director.
Audition number one is about POTENTIAL.
Audition number two is about PROGRESS.
Respect the audition scene- find VALUE in it.
HAVE FUN!
Heather Snow Clark is a lifetime member of the Actors Studio.  She holds her MFA in acting from the New School for Drama and her BFA in acting from East Carolina University.  Heather currently resides in Raleigh, North Carolina working as a professional actress and teaching beginner and professional actors the tools and techniques of the trade.  Please see her website, www.heathersnowclark.com, for complete details on acting and voice classes, as well as private coaching sessions.