The Incredible Shrinking TV Contracts: Ways That TV Doesn't Pay Like It Used To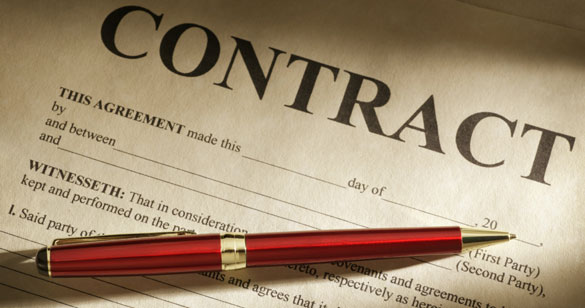 While it seems almost like a myth at this point, there was a time when TV's top network television stars could make a million dollars or more per episode, like Charlie Sheen on Two and a Half Men or the cast of Friends. With the television audience more fragmented that ever and ratings down across the spectrum, such huge paydays are not just rare but almost facing extinction. Most of the biggest "hit" shows of today have a fraction of the viewers that hit shows of the 1990s like Seinfeld and Friends have, so actors have less leverage when they are negotiating their contracts.
The Hollywood Reporter breaks down  how contracts for television actors are increasingly less lucrative. The shrunken deals even start for the pilot. It was once regular practice for an actor to be paid double for the pilot episode, that practice has become rare. However, actors might consider themselves lucky if they get paid at all. Language that is now stardard in many contracts makes it clear that if a pilot never airs an actor might not be paid much at all.
Pay bumps from season-to-season have shrunk — where once it was common for an actor to receive a 5% raise for a second and third season, now it is common for an actor to only recieve a 3-4% raise… that is, if they are contracted to receive a pay increase at all. Now if a network orders less than a full season of epsiodes, an actor working in those episodes is unlikely to recieve a pay increase for a full season. Because of that, it's more common for a bump to be scheduled after a number of episodes rather than number of seasons.
Lastly, perks that were once common — like first-class flight accomodations — have been scaled back when guild rules allow it.
While a lot of this might seem like nickel-and-diming, it's important to keep the fact in mind that as audiences sink, so does advertising revenue. Naturally, the more expensive it is to produce a show, the show will need more viewers to make it profitable. As the audience of network shows has decreased, so has the huge salaries.
Latest Videos
http://www.dailyactor.com/wp-content/uploads/2014/07/bill-hader.jpg
Bill Hader: "I kind of fell into acting" (video)
Bill Hader, starring in the soon to be released The Skeleton Twins, talks about the film and how he fell into acting and then got "crazy lucky" in this quick video from USA Today. Share on Tumblr
http://www.dailyactor.com/2014/07/bill-hader-fell-into-acting-video/
http://www.dailyactor.com/wp-content/uploads/2014/07/director-john-carney-narrates-a.jpg
Director John Carney Narrates a Scene from 'Begin Again' Starring Kiera Knightley and Mark Ruffalo
Director John Carney (Once) narrates a scene from his new film, Begin Again. Starring Keira Knightley and Mark Ruffalo, the scene shows the first time the two characters meet. I haven't seen it yet but I've heard it's great.
http://www.dailyactor.com/2014/07/begin-again-scene-director-john-carney-keira-knightley-mark-ruffalo/
http://www.dailyactor.com/wp-content/uploads/2014/07/holler-if-you-hear-me-gma.jpg
Watch the Cast of Broadway's 'Holler If You Hear Me' Perform 'California Love' on GMA
The cast of Broadway's newest musical, Holler If You Hear Me with music from Tupac Shakur, performed on Good Morning America this morning. Singing 'California Love', the cast (including the teriffic Christopher Jackson – read our interview here), show why they're the most energetic and inspiring group of actors on Broadway. Holler If Ya Hear [...]
http://www.dailyactor.com/2014/07/watch-cast-broadways-holler-hear-perform-california-love-gma/
http://www.dailyactor.com/wp-content/uploads/2014/07/behind-the-scenes-of-dawn-of-the.jpg
Behind the Scenes of 'Dawn of the Planet of the Apes' with Performance Capture Actor Terry Notary
Actor Terry Notary is 1 of 5 actors playing the apes in the new Dawn of the Planet of the Apes. "When you see armies of apes," he says, that's "five of us." Check out the video where you can watch his performance capture work.
http://www.dailyactor.com/2014/07/dawn-planet-apes-performance-capture-actor-terry-notary/
http://www.dailyactor.com/wp-content/uploads/2014/07/melissa-mccarthy-daily-show.jpg
Melissa McCarthy and John Stewart Talk About Terrible Commercial Auditions on 'The Daily Show'
Melissa McCarthy stopped by The Daily Show last week to plug about her new movie, Tammy. She talked about how she loved working with her husband, Ben Falcone (director of Tammy) and then segued into talking about some horrible working situations. The always hilarious McCarthy then started to tell host John Stewart about a particular [...]
http://www.dailyactor.com/2014/07/melissa-mccarthy-john-stewart-commercial-auditions-the-daily-show/