Matthew Goode on 'Leap Year', accents and 'A Single Man'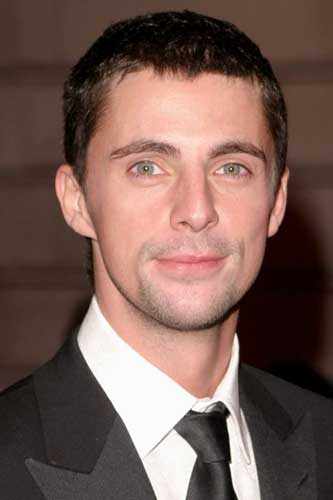 From movieline:
Had you met Amy Adams before shooting?
Before shooting, yes, because I had to get the job. She had a part in the casting so I went in and read. I wasn't the only chap; she's quite a big actress these days.
You've done several accents in your films. Was it tricky getting this one?
I have to say it really was because Anand wasn't quite sure where he wanted me to come from for a while then he made the decision that it would be Dingle and the County Kerry accent would be a good one. Luckily I had one of the best vocal coaches in the world, Gerry Grennell — he worked with Johnny Depp and other people — he's fabulous and he lives in Dublin so it was perfect. The first day Anand said, "Well, everyone in the crew seems to think you sound alright, it's just that I can't understand a bloody word." It was a bit thick, which is good in the west of Ireland, very, very strong accents in certain parts. You can barely understand a bloody word yourself. So it was definitely blood, sweat and tears [sighs] but it worked out.
Is there any sort of character you'd really like to play?
I've always wanted to play a detective in a thriller with another guy, I think. Two guys trying to find out something, that would be fun, private detectives or something. I'd really enjoy that … or not, as the case may be.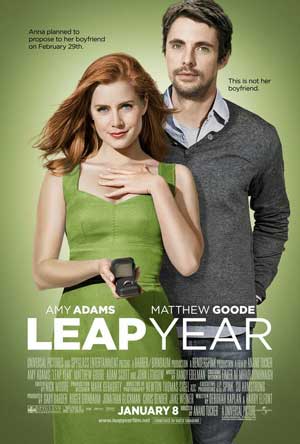 But you'd like to try.
Absolutely, as long as the script isn't a floating turd. "I'm going to do my dream! A dream of playing a detective! But the script is f***ing shit!" That would be hell.
Is there any actor whose career you'd like to emulate?
Yeah, sure, there's so many really. People like Billy Crudup and Sam Rockwell; they have very tremendous range, doing theater and cinema. There are heroes of mine, like Michael Caine … I loved Peter O'Toole. Maybe O'Toole and [Richard] Burton and those boys, but without the alcoholism.
So how was it working with Colin Firth and Tom Ford on 'A Single Man?'
I loved it; bearing in mind that the film was shot in 21 days, I wasn't there for terribly long. Colin was one of the reasons I wanted to do it; I knew he was going to smash his part out of the park, and Julianne [Moore] was involved. Great cast. And Tom's Tom. It was a bit intimidating to meet him at first, but after a couple of drinks in Claridges, we went through what his vision was, he's very, very passionate, and it was kind of a love poem to his own partner Richard. Why wouldn't I want to be involved with that? It's a great book and quite important story.
It's great that it's getting so much recognition.
Yes, and Colin's become a chum; I'm terribly fond of him.
He seems like a really solid guy.
He's so solid. He's fab, really, really fab. Give him a good vodka martini with a twist and sparks can fly.
http://www.dailyactor.com/wp-content/uploads/2015/01/watch-al-pacino-talks-the-humbli.jpg
Watch: Al Pacino Talks 'The Humbling' and His Extraordinary Career
In this conversation with Al Pacino talks about his role in The Humbling -- including working with Greta Gerwig -- and his historic acting career
http://www.dailyactor.com/2015/01/watch-al-pacino-extraordinary-career/
http://www.dailyactor.com/wp-content/uploads/2015/01/watch-oscar-nominee-steve-carell.jpg
Watch: Oscar Nominee Steve Carell Talks Improv, Auditioning for 'The Office' and 'Foxcatcher'
Carell talks about his entire career as an actor, including his background in improv, how he landed the Michael Scott role on The Office, and Foxcatcher
http://www.dailyactor.com/2015/01/oscar-nominee-steve-carell-improv-auditioning-for-the-office-foxcatcher/
http://www.dailyactor.com/wp-content/uploads/2015/01/ethan-hawke-ellar-coltrane-boyhood.jpg
Ethan Hawke Calls 'Boyhood' the "most special endeavor of my life"
Ethan Hawke is riding high with his fourth Oscar nomination for the Richard Linklater-directed Boyhood. In a recent "Ask Me Anything" on Reddit, the 44-year-old actor gave some thoughtful insight into his career and the 12-year creative endeavor that became the biggest film of the Oscar season. When asked what was the most difficult thing about […]
http://www.dailyactor.com/2015/01/ethan-hawke-boyhood-reddit-amaife/
http://www.dailyactor.com/wp-content/uploads/2015/01/martha-plimpton-a-delicate-balance.jpg
Martha Plimpton Takes a Refreshing Approach to a Long-Lasting Career
Martha Plimpton is an actress who enjoys the work, she's not in it for the fame. The proof is in her continually excellent work that she is doing on-screen and on the stage. She's currently starring in A Delicate Balance on Broadway. It's the audience who gives her the ultimate thrill. "I try to get […]
http://www.dailyactor.com/2015/01/martha-plimpton-long-lasting-career/
http://www.dailyactor.com/wp-content/uploads/2015/01/watch-michael-keaton-talks-candi.jpg
Watch: Michael Keaton Talks Candidly About His Career and His Approach to Acting in 'Birdman'
In this nearly 90 minute conversation, Michael Keaton is his usual affable self but is also remarkably candid about his career and his approach to acting.
http://www.dailyactor.com/2015/01/michael-keaton-career-approach-to-acting-birdman/