Matthew Goode on 'Leap Year', accents and 'A Single Man'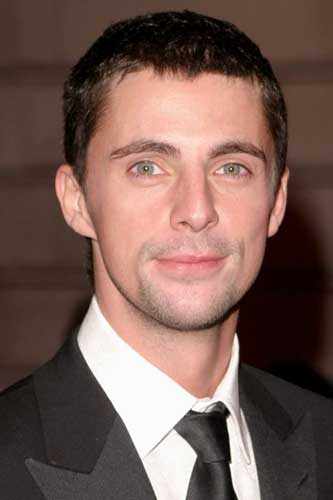 From movieline:
Had you met Amy Adams before shooting?
Before shooting, yes, because I had to get the job. She had a part in the casting so I went in and read. I wasn't the only chap; she's quite a big actress these days.
You've done several accents in your films. Was it tricky getting this one?
I have to say it really was because Anand wasn't quite sure where he wanted me to come from for a while then he made the decision that it would be Dingle and the County Kerry accent would be a good one. Luckily I had one of the best vocal coaches in the world, Gerry Grennell — he worked with Johnny Depp and other people — he's fabulous and he lives in Dublin so it was perfect. The first day Anand said, "Well, everyone in the crew seems to think you sound alright, it's just that I can't understand a bloody word." It was a bit thick, which is good in the west of Ireland, very, very strong accents in certain parts. You can barely understand a bloody word yourself. So it was definitely blood, sweat and tears [sighs] but it worked out.
Is there any sort of character you'd really like to play?
I've always wanted to play a detective in a thriller with another guy, I think. Two guys trying to find out something, that would be fun, private detectives or something. I'd really enjoy that … or not, as the case may be.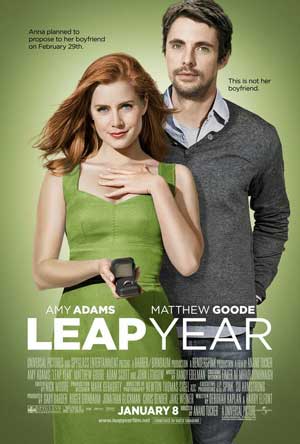 But you'd like to try.
Absolutely, as long as the script isn't a floating turd. "I'm going to do my dream! A dream of playing a detective! But the script is f***ing shit!" That would be hell.
Is there any actor whose career you'd like to emulate?
Yeah, sure, there's so many really. People like Billy Crudup and Sam Rockwell; they have very tremendous range, doing theater and cinema. There are heroes of mine, like Michael Caine … I loved Peter O'Toole. Maybe O'Toole and [Richard] Burton and those boys, but without the alcoholism.
So how was it working with Colin Firth and Tom Ford on 'A Single Man?'
I loved it; bearing in mind that the film was shot in 21 days, I wasn't there for terribly long. Colin was one of the reasons I wanted to do it; I knew he was going to smash his part out of the park, and Julianne [Moore] was involved. Great cast. And Tom's Tom. It was a bit intimidating to meet him at first, but after a couple of drinks in Claridges, we went through what his vision was, he's very, very passionate, and it was kind of a love poem to his own partner Richard. Why wouldn't I want to be involved with that? It's a great book and quite important story.
It's great that it's getting so much recognition.
Yes, and Colin's become a chum; I'm terribly fond of him.
He seems like a really solid guy.
He's so solid. He's fab, really, really fab. Give him a good vodka martini with a twist and sparks can fly.
Latest Videos
http://www.dailyactor.com/wp-content/uploads/2014/07/sir-ben-kingsley-talks-about-the.jpg
Sir Ben Kingsley Talks about the Unique Way He Voiced His Character in the Animated Film, 'The Boxtrolls' (video)
I could listen to Sir Ben Kingsley talk about acting and.. well, I could listen to him talk about anything. He's starring in the new Laika stop-motion animated film, The Boxtrolls, and he and some of the cast (along with the director) joined in on a Comic-Con panel about the film. The Boxtrolls is about [...]
http://www.dailyactor.com/2014/07/sir-ben-kingsley-the-boxtrolls-comic-con/
http://www.dailyactor.com/wp-content/uploads/2014/07/bill-hader.jpg
Bill Hader: "I kind of fell into acting" (video)
Bill Hader, starring in the soon to be released The Skeleton Twins, talks about the film and how he fell into acting and then got "crazy lucky" in this quick video from USA Today.
http://www.dailyactor.com/2014/07/bill-hader-fell-into-acting-video/
http://www.dailyactor.com/wp-content/uploads/2014/07/director-john-carney-narrates-a.jpg
Director John Carney Narrates a Scene from 'Begin Again' Starring Kiera Knightley and Mark Ruffalo
Director John Carney (Once) narrates a scene from his new film, Begin Again. Starring Keira Knightley and Mark Ruffalo, the scene shows the first time the two characters meet. I haven't seen it yet but I've heard it's great.
http://www.dailyactor.com/2014/07/begin-again-scene-director-john-carney-keira-knightley-mark-ruffalo/
http://www.dailyactor.com/wp-content/uploads/2014/07/holler-if-you-hear-me-gma.jpg
Watch the Cast of Broadway's 'Holler If You Hear Me' Perform 'California Love' on GMA
The cast of Broadway's newest musical, Holler If You Hear Me with music from Tupac Shakur, performed on Good Morning America this morning. Singing 'California Love', the cast (including the teriffic Christopher Jackson – read our interview here), show why they're the most energetic and inspiring group of actors on Broadway. Holler If Ya Hear [...]
http://www.dailyactor.com/2014/07/watch-cast-broadways-holler-hear-perform-california-love-gma/
http://www.dailyactor.com/wp-content/uploads/2014/07/behind-the-scenes-of-dawn-of-the.jpg
Behind the Scenes of 'Dawn of the Planet of the Apes' with Performance Capture Actor Terry Notary
Actor Terry Notary is 1 of 5 actors playing the apes in the new Dawn of the Planet of the Apes. "When you see armies of apes," he says, that's "five of us." Check out the video where you can watch his performance capture work.
http://www.dailyactor.com/2014/07/dawn-planet-apes-performance-capture-actor-terry-notary/