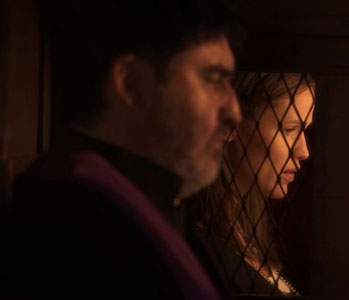 In this short film, Jennifer Garner plays Serena, a woman who makes a series of strange and shocking confessions to her priest, played by Alfred Molina.
Serena is the first of 10 short films planned for WIGS, and comes on the heels of the channel's first series, Jan.
WIGS is a digital channel producing high-end, original, scripted dramatic series and short films about the lives of women. Click here for their YouTube channel: youtube.com/wigs.
Over the coming weeks and months, WIGS will release content produced with a bunch of well-known group of writers and filmmakers, all starring female leads.
Upcoming programming showcases actors including: Dakota Fanning, Jennifer Beals, Maura Tierney, Michael C. Hall, America Ferrera, Jason Isaacs, Allison Janney, Jane Kaczmarek, Jena Malone, Rosanna Arquette, Walton Goggins, Jimmy Wolk, Gary Cole, Tim DeKay, Jason O'Mara, and Catherine O'Hara.