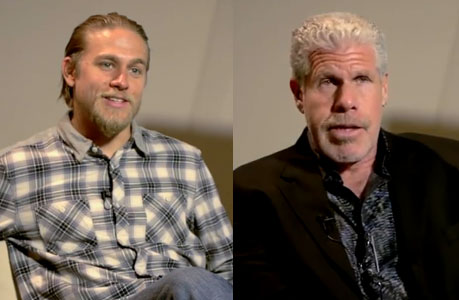 Fans of Sons of Anarchy might be in for either a shock or treat when they watch the new film, 3,2,1… Frankie Goes Boom.
Charlie Hunnam and Ron Perlman star in the comedy as a hapless guy who falls prey to his brothers shenanigans and a former man who has recently gone through a sex-change.
I saw the movie when it screened at the San Diego Film Festival and being a fan of the show, it was really fun to watch the two in totally different roles, especially Perlman. "I think it's a treat for Sons of Anarchy fans to see us in a very, very different situation," says Hunnam in the video below.
In the videos, Hunnam talks about switching to comedy and trying to break away from his tough guy image and Perlman shares why he wanted to play a woman.
Check them out below!