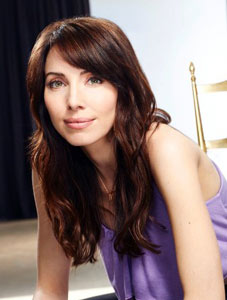 Whitney Cummings is the first one to admit that her show, Whitney, has some changes to make before it comes back for its second season in the fall.
"The first season was a big experiment for a lot of reasons," Cummings said.  "I wish I had known a lot of things.  I wish I would have known more about the physical production stuff.  The laughs felt like too much.  We had too many people in the audience, like 250 people.  The laughs were really loud."
The Hollywood Reporter recapped some of Cummings' confessions made at the Television Critics Association summer press tour.  But she thinks she knows more about the way to write a sitcom after having the first season under her belt.
"I jammed the pilot with jokes," Cummings said.  "That combined with the microphones, the audience's laughs were very loud.  Laugh!  Laugh!  Laugh!"
But Cummings is quick to point out she still lacks one key piece essential to having your own show.
"I also wish I knew how to act."