This past weekend I caught an advanced screening of Young Adult, which features comedian Patton Oswalt in a career-making performance.  Oswalt has mostly had a career of bit parts, voiceovers, and cameos, so it was fantastic to see this very funny comedian in a lead male role, albeit one that maintains Oswalt's nerdy personna.  One of those past smaller parts was Spencer Olchin on King of Queens, which Oswalt appeared on throughout the series' lengthy run.  
Yet even though King of Queens ended in 2007, Oswalt has kept one secret about the series… until now.  Oswalt tweeted a link to the season eight episode "Emotional Rollercoaster" with the following message: "Forgot I did this. I stayed absolutely motionless in the opening scene from a KING OF QUEENS episode. EERIE"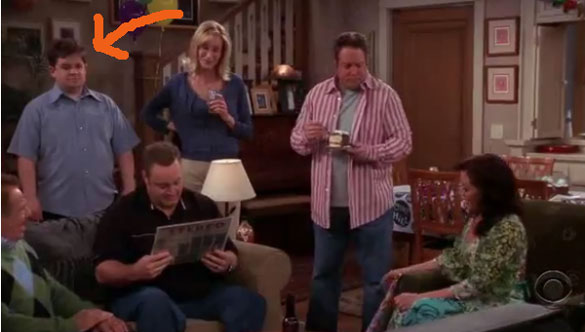 Oswalt is right on two points: first, he does remain completely motionless, practically becoming part of the set design, and two, yes, it's very eerie (I'll add creepy, too).  It's interesting though that this seems to have gone unnoticed until now.  Perhaps it was Oswalt's way to point out the absurdities of sitcoms or to demonstrate his boredom with a scene in which his involvement unnecessary.  Maybe Oswalt was trying to demonstrate the ineptness of the director and/or another member of the production staff.  Or maybe he or the whole cast was just screwing around. 
Whichever way it was intended, check out the first three minutes of the below episode for a creepy moment from a time when multi-camera sitcoms were still moderately popular:
<
Young Adult opens on December 9 in limited release.  It expands to wide release on December 16.