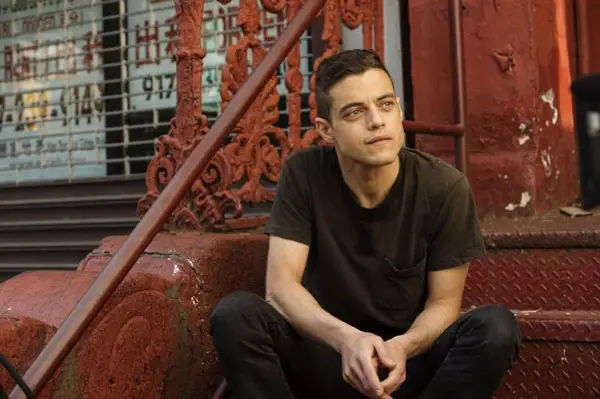 Films and television series about hacking don't have great track records, mostly because they tend to get the details wrong. Shows about characters with social anxiety tend to be even more off the mark. But USA Network's Mr. Robot has received significant praise for its handling of the lead character, Elliot Alderson, played by Rami Malek, who is a hacker who suffers from social anxiety. Much of the character is based on the personal experience of creator and showrunner Sam Esmail, though Esmail gives significant credit to Malek for making his writing work.
In a conversation about casting with The Hollywood Reporter, Esmail went into detail about Malek's audition for the role, recalling, "He was shaking. He literally said the script breeds anxiety. It was nerve-wracking. I was like, 'Is he gonna get through this audition?' Then he did the audition. By that point we had seen maybe one hundred guys, and it was not right. It was the 'fuck society' speech and it felt didactic. I was like 'This is terrible. We got to call USA and cancel this because it's not good. But the thing that Rami told me was that he loved all the jagged edges of this character."
One other thing that Malek had going for him — Esmail didn't think he'd be difficult to work with. He says, "The other thing is, especially with TV, in particular with TV, you don't want to cast an asshole. As good as they might be, if they're an asshole I really don't want to work with that person."
Esmail obviously picked the right actor for the part — the second season of Mr. Robot premieres in July.