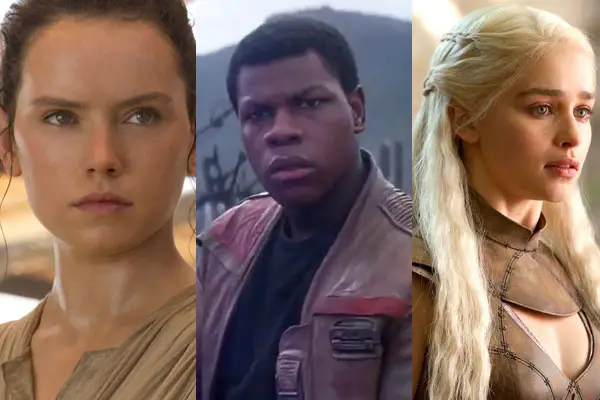 The process of casting is a fickle one, and one that is difficult to master. Being one of the hopeful can be bad enough, but if you're the one tasked with finding just the right person to fill that role, the pressure is really on. Often directors are after a specific look or skill set to fill a role, but casting goes way beyond that How do you learn the signs that point to someone being a breakout star? How do you spot that X factor, given that a lot of actors will be nervous and not quite up to par in an audition?
Casting director Nina Gold has been in the business for nearly twenty years. Her career is so distinguished that this Sunday, May 8, Gold will become the first casting director to receive a prestigious BAFTA special award, recognizing her services. Over the course of her career, Gold has worked on films such as Paddington, The Imitation Game, The Theory of Everything, and The King's Speech. She also cast the BBC drama series, Wolf Hall, which achieved great critical acclaim and is nominated for four TV BAFTA's. That's not all though; Gold is also responsible for casting on Star Wars: Episode VII- The Force Awakens, which made massive stars of John Boyega and Daisy Ridley. 
Gold acknowledges that one of the hazards of her job is that agents constantly want to introduce her to their clients, but she says that usually, each production she works on already know what they are looking for.
"In Star Wars, for instance, for [Daisy Ridley and John Boyega], we certainly didn't want people who had been in other franchises. I guess they had enough star power with Harrison Ford and the whole thing anyway. There really was this appetite for finding the most exciting person, and if they were brand new, that was only a good thing."
"I had cast John before, when he was 18, in Attack the Block. Finding him then took months and months meeting teenagers, not even necessarily professional actors, but young kids who wanted to act and from all sorts of drama groups and other weird and wonderful ways of finding them. John actually had a job, a part in a play at London's Tricycle Theater, and I saw him in that and it started from there. Daisy was working in a bar, but also acting. We did see gazillions of people for both roles. But her agent sent her in, and she was really good. She straight away struck a chord and seemed to have the right feel from the first moment, which is unusual."
Gold was spot on in her decision to cast both the young actors, who will appear in the next two Star Wars installments. Ridley is currently in talks to star in a new Hamlet film, told from Ophelia's perspective, while Boyega will star in a new production of Woyzeck at the Old Vic in the U.K., in September.
Gold's ability to spot potential among unknown actors doesn't stop there though; she also cast the young leads in Game of Thrones, a TV show that has taken the world by storm and made household names of its cast. When asked of a casting she is particularly proud of, Gold names them.
"I think the young leads of Game of Thrones like Emilia [Clarke] and Kit [Harington] and Maisie Williams and Sophie Turner — and Richard Madden when he was in it. I think they're all really wonderful. I think a lot of people in Game of Thrones in fact, those people had not really had a job before, or barely. Credit to them, rather than me, they took those parts and really developed and grew. The medium really gives them a chance to explore their character and develop their potential, and they did and they've really grown and shown us what they can do, which is pretty amazing."