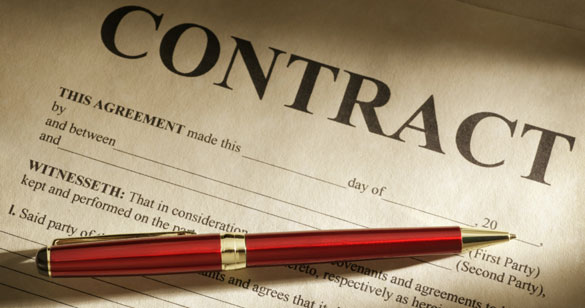 While it seems almost like a myth at this point, there was a time when TV's top network television stars could make a million dollars or more per episode, like Charlie Sheen on Two and a Half Men or the cast of Friends. With the television audience more fragmented that ever and ratings down across the spectrum, such huge paydays are not just rare but almost facing extinction. Most of the biggest "hit" shows of today have a fraction of the viewers that hit shows of the 1990s like Seinfeld and Friends have, so actors have less leverage when they are negotiating their contracts.
The Hollywood Reporter breaks down  how contracts for television actors are increasingly less lucrative. The shrunken deals even start for the pilot. It was once regular practice for an actor to be paid double for the pilot episode, that practice has become rare. However, actors might consider themselves lucky if they get paid at all. Language that is now stardard in many contracts makes it clear that if a pilot never airs an actor might not be paid much at all.
Pay bumps from season-to-season have shrunk — where once it was common for an actor to receive a 5% raise for a second and third season, now it is common for an actor to only recieve a 3-4% raise… that is, if they are contracted to receive a pay increase at all. Now if a network orders less than a full season of epsiodes, an actor working in those episodes is unlikely to recieve a pay increase for a full season. Because of that, it's more common for a bump to be scheduled after a number of episodes rather than number of seasons.
Lastly, perks that were once common — like first-class flight accomodations — have been scaled back when guild rules allow it.
While a lot of this might seem like nickel-and-diming, it's important to keep the fact in mind that as audiences sink, so does advertising revenue. Naturally, the more expensive it is to produce a show, the show will need more viewers to make it profitable. As the audience of network shows has decreased, so has the huge salaries.