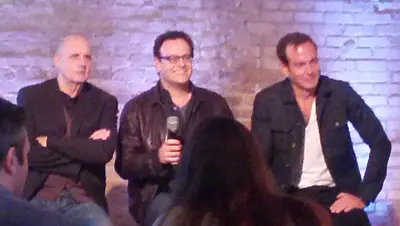 Netflix announced yesterday that all 15 episodes of Arrested Development would premiere on the streaming service on May 26th.
Right after I read that, I remembered I had recorded the Arrested Development event that Samsung had at SXSW. Jeffrey Tambor, creator Mitch Hurwitz and Will Arnett were in attendance and they three talked about the upcoming season, showed some clips and took questions from the crowd. 
Here's about 15 minutes of the panel, minus the clips they showed. The video stinks because I took it with my phone but if you're a fan, you'll definitely enjoy it.
By the way, the clips were hilarious!