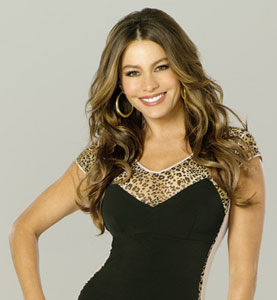 Modern Family actress Sofia Vergara is popular for many reasons, and the Golden Globe nominated actress' Columbian ethnicity is obviously a key element of her sexiness.  
So it's quite a surprise that Vergara tells the New Zealand Herald that when she started acting she went to get lengths in a failed effort to "fix" her accent.
Like many actors, Vergara underwent vocal training to eliminate her accent to appeal to wide audiences. 
She explains, "There are not many roles for Latin women with an accent in the industry," and adds, "At the beginning I thought I could fix my accent to make it sound like something else so I spent a lot of money and time to change it.  But I was going to auditions and I was putting all my concentration on changing the next word to a different accent so my acting completely disappeared. I was just thinking about the pronunciation. I was getting no response from directors or anything because it was terrible." 
When she discovered that her attempts at changing her natural accent were unsuccessful — in fact, she remarks it "was getting worse and worse" — Vergara returned to using her natural voice.  Once she started doing that she noticed she was getting more roles, and her accent became a moot point.  She describes the change by pointing out, "The roles I was getting were ones where the directors would say it doesn't matter where this person is from we just need a character."
Today Vergara — and her natural voice — pitches Diet Pepsi, K-Mart clothing, and Covergirl products, and she even voiced a character in 2011's animated film Happy Feet Two.  Seems like her accent didn't need any "fixing" after all!