When the cast and crew of FX hit It's Always Sunny in Philadelphia get together this summer to begin shooting the show's seventh season, they won't look twice when star Rob McElhenney walks through the door significantly heavier than when production wrapped last fall. In an attempt to make his character, pub manager Mac, funnier and more multidimensional, McElhenney has put on a stunning 50 pounds in 2011.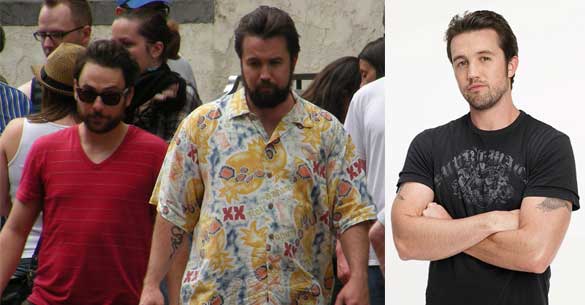 "We were a little on the fence about it for his own personal health and safety," said It's Always Sunny co-star Charlie Day about the 34-year-old McElhenney's sudden weight gain, according to the New York Daily News. "But it has definitely made Mac a lot funnier!"
McElhenney, best known for his work on FX's Thursday night staple, has also had bit parts on Lost and Law & Order. The super-sized Mac will debut when It's Always Sunny's seventh season begins in September.