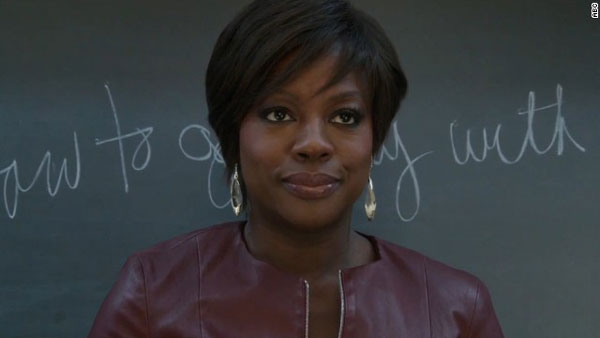 Viola Davis is a two-time Oscar nominee, but getting those juicy, meaty roles every actress wants hasn't been easy. Sometimes she is fighting for the tiniest of parts.
Davis explained to The New York Times, "I always got the phone call that said: 'I have a great project for you. You're going to be with, hypothetically, Vanessa Redgrave, Julianne Moore, Annette Bening.'"
While a project like that sounds exciting, she revealed, "Then I get the script, and I have a role that lasts for a page or two."
However, she's made the most of those smaller roles including her eight-minute turn in Doubt which brought her the first Oscar nomination. While a leading role in The Help established her as a force to be reckoned with, she went right back to playing smaller roles.
"I have been given a lot of roles that are downtrodden, mammy-ish," she said. "A lot of lawyers or doctors who have names but absolutely no lives. You're going to get your three or four scenes, you're not going to be able to show what you can do. You're going to get your little bitty paycheck, and then you're going to be hungry for your next role, which is going to be absolutely the same. That's the truth."
Don't ever count the acclaimed actress out though because she will be on America's television sets this fall in Shonda Rhimes' How to Get Away With Murder. Davis knows how important this role is for "a woman of color, of a certain age and a certain hue."
Davis said, "I don't see anyone on TV like me in a role like this. And you can't even mention Halle Berry or Kerry Washington."
For the new ABC star, this role is a satisfying one.
She summed up, "It's what I've had my eye on for so long. It's time for people to see us, people of color, for what we really are: complicated."
How to Get Away With Murder premieres Sept. 25 on ABC.