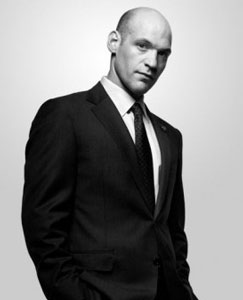 The gang at Gold Derby talked with Corey Stoll, who played Congressman Peter Russo in the great Netflix series, House of Cards.
In the interview, he talks about working with House of Cards director David Fincher and all of the takes the director likes to do, if he had any huge challenges playing a character with a substance abuse problem and how having the show on Netflix was "a huge relief."
Stoll is absolutely fantastic in the show and I think he's the heart of the series. If you haven't watched it yet, you definitely should. 
Beware – there are a ton of spoilers! Do not watch this if you haven't seen the show. 
Check it out below!