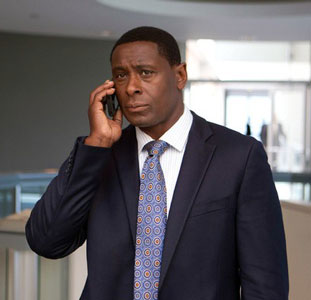 David Harewood isn't bitter that he was killed off Showtime's hit series, Homeland.  In fact, he credits the show with turning his career around.
"I wouldn't say I'm glad to be out of the show, but I think I probably left at the right time," he said in an interview with The Sun.  "I left everybody wanting a bit more of me!  It's been extraordinary—the best reaction to anything I've ever done in my life.  And it really brought me to the attention of a wider audience."
Landing the role of CIA chief David Estes came at the perfect time in Harewood's career.  "Two and a half years ago I was at my lowest ebb," he admitted.  "My best friend had just died, I wasn't working, I was completely skint and very close to giving up.  But then I got the call and now things have changed 100 percent.  It's completely turned round.  Homeland picked me up out of the gutter and I'm so very grateful for it."
Harewood finds it funny that most people assume he's American after playing one on TV—he's actually British!  "It's extraordinary. I've been acting for 27 years!  The amount of people who stopped me and said, 'I had no idea you were British!'"
Overall, the actor is just glad that he's on a new trajectory.
"When did it all go so right?" Harewood asked.  "An overnight success that was 25 years in the making.  I'm the perfect example of that."