Danny Pudi, who plays Abed on "Community" experienced a "cross over" during the episode titled "Critical Film Studies." It is no secret to viewers Abed  is completely obsessed with pop culture, and in the episode he tells Jeff (Joel McHale) he got to be an extra on a television show.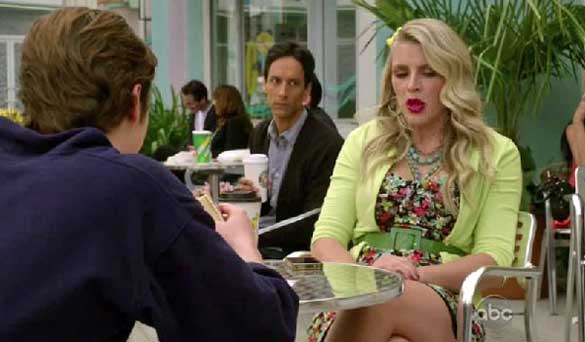 Pudi's character Abed says to Jeff,  "That's when I really started to panic, Jeff, because … if I'm a person that watches 'Cougar Town,' how can I be in 'Cougar Town'? The more I start thinking about it, the less any of it makes any sense at all." Later, Abed confesses to Jeff he made it all up.
On Wednesday's finale of "Cougar Town," Pudi appears as a background actor in a scene with "Cougar" co-stars Dan Byrd and Busy Philipps, who coincidentally appeared as extras on an episode of "Community".
So, did Abed make it all up, or not?
Video after the jump!