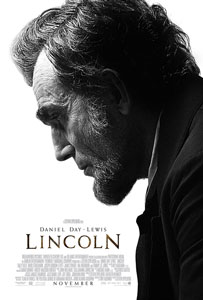 I hate this ridiculous trend of releasing a teaser trailer for an upcoming trailer. Just release the whole damn thing.
Anyway, here is the teaser trailer for Steven Spielberg's, Lincoln. The whole 20 seconds they show look great!
The full trailer will be released this Thursday at 7pm EST, 4pm PST on www.LincolnMovieHangout.com followed by a live chat with Spielberg and Joseph Gordon-Levitt.
Synopsis: Steven Spielberg directs two-time Academy Award® winner Daniel Day-Lewis in "Lincoln," a revealing drama that focuses on the 16th President's tumultuous final months in office. In a nation divided by war and the strong winds of change, Lincoln pursues a course of action designed to end the war, unite the country and abolish slavery. With the moral courage and fierce determination to succeed, his choices during this critical moment will change the fate of generations to come.