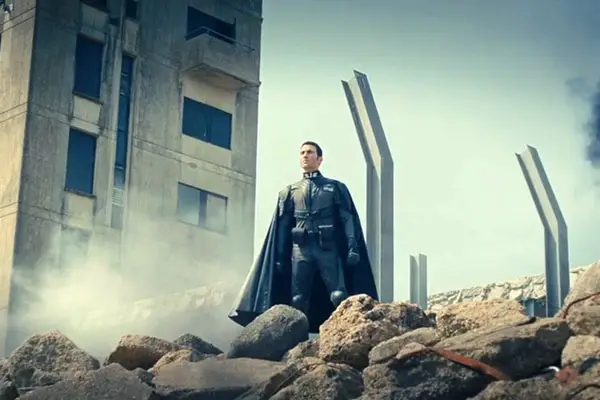 Even superheroes have trouble with their love lives. That's the premise of the charming and quirky British film, SuperBob, that screened at the San Diego Film Festival.
A few years back, Robert Kenner (Brett Goldstein), a postal worker and regular Joe from a regular town in England, was struck by a meteor. Now he's got super powers and since that fateful day, he's been working for the British government as, what he calls, a "civil servant." Yeah, he's a hero but he still has to deal with the bureaucracy of government and his weasely boss, Theresa (Catherine Tate). Add to that, every time he saves someone, he's got to make them sign a stack of documents. Not what you'd expect after being saved from impending doom.
Today is his day off and he's going to make the most of it. He hasn't had a date in 6 years but that all changes in a couple of hours because the cute American librarian (Laura Haddock) has asked him out to lunch. With the help of his maid, the fun and attractive Dorris (Natalia Tena), he gets a new wardrobe and is schooled on how to act around a beautiful woman. But, as is the case with all heroes, he can never just get one day off. He's called into work and his day starts to fall apart.
Goldstein, who also wrote the film, is the perfect every-man, a normal guy who just happens to be able to fly and possess super strength. He reminded me a bit of a cross between Ricky Gervais' David Brent and Martin Freeman's Tim from the UK version of The Office. I say this because the movie is shot in the same style as that show (and the American version of the show). It features interviews with the main players, where more is revealed about their thoughts and what happened or is happening during scenes. Director Jon Drever (who's credited with the story), knows his way around the dry humor and blossoming love story of Bob and Dorris.
It's really a nice, delightful and funny film that never wears out its welcome and both Goldstein and Tena make a lovely on-screen match.