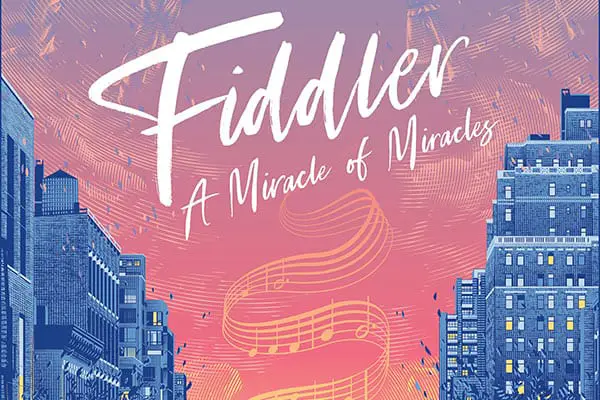 Fiddler the Roof is arguably one of the greatest musicals ever. From the opening number – Tradition! – to the heartbreaking ending, the story of Tevye, Golde and their five daughters has touched and meant so much to audiences around the world since its premiere in 1964.
And who would have thought that a film about the birth of the show would be as entertaining as the musical itself? Directed by Max Lewkowicz, Fiddler: A Miracle of Miracles is terrific from beginning to end.
The show was adapted from the stories of Sholem Aleichem by composer Jerry Bock, lyricist Sheldon Harnick and playwright Joseph Stein. But, it wasn't until director and choreographer Jerome Robbins (West Side Story) was brought on board (by producer Hal Prince) that Fiddler actually became the Fiddler we now know. Robbins, a brilliant Broadway mind, was notoriously difficult – an "awful man," Stephen Sondheim says at one point – but he's credited for pairing the show down to what it is truly about – the love of family and "tradition."
The film chronicles Robbins and the company's journey to the stage, featuring performances and interviews from former cast members (Harvey Fierstien, Joel Grey, Jessica Hecht and Danny Burstein) about the show and it's evolution to being a show that is now performed every night, somewhere in the world.
The film version – directed by Norman Jewison and starring Chaim Topol – also plays a big part here, with even more inside tales of bringing the musical to film.
For fans of Broadway and musical theatre, in lieu of actually going to see a performance, there really isn't a better way of spending an evening than catching this film.