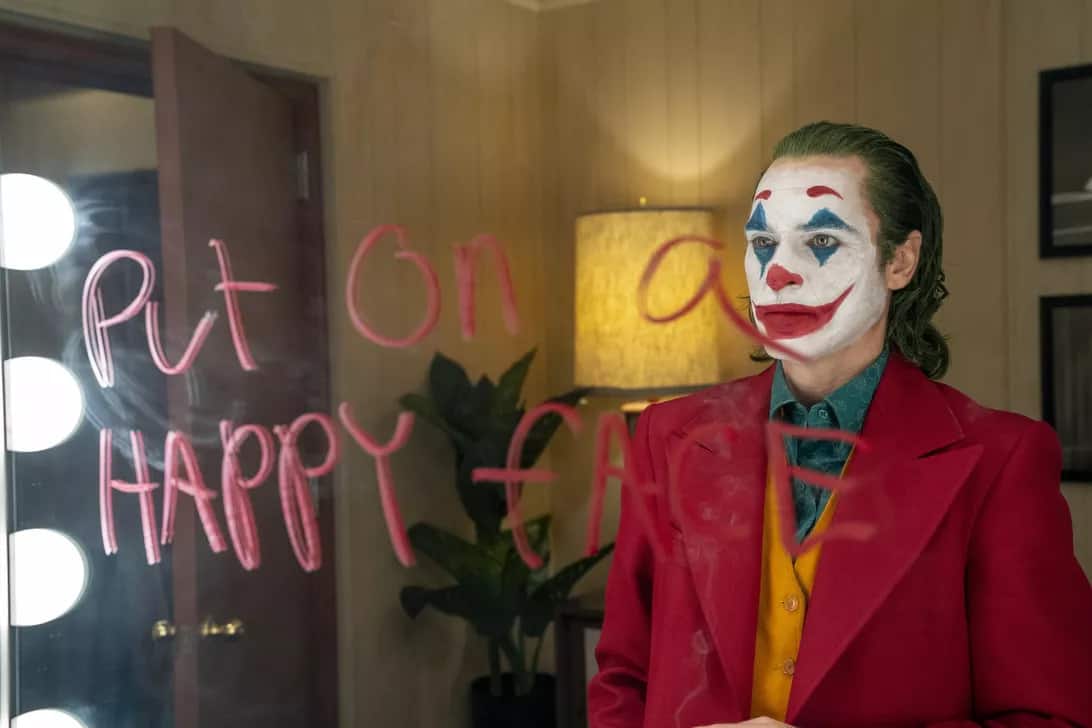 Todd Phillips' new film, Joker, his take on the classic DC Comics villain, is bleak, dark and depressing. It's also riveting and, thanks to an amazing performance by Joaquin Phoenix, a film that you can't take your eyes off of for one second.
Before he was Joker, the menacing psychopath haunting Gotham City, he was Arthur Fleck. A man living with and caring for his ailing mom (Frances Conroy) who performed as a low rent clown, waving to passers-by while holding 'store closing' signs. He had dreams of becoming a famous comedian and appearing on Murray Franklin's (Robert de Niro) nightly talk show.
He was also delusional and mentally unstable. But with the help of medication and the responsibility of caring for good old mom, that was kept in check. Most of the time. But once that system begins to break down, Fleck begins to lose it. And slowly, Joker emerges.
In the beginning of the film, Fleck seems to be a man acting like how he thinks normal person should be acting. Almost like he's been wearing a mask his whole life. It's not until he applies the makeup and fully becomes Joker that is true self appears.
It's almost fitting that de Niro stars because the film has shades of Taxi Driver and his character, Travis Bickle, all over it. He's great here, and after word got out about their off-screen tensions, it's interesting to watch them verbally duel each other towards the end of the film. Fleck/Joker idolizes De Niro's Franklin and as it turns out, he's the one who actually pushes Joker out into the world.
It's a sight to watch Phoenix descend into madness (well, deeper madness). We all have our take on the Joker character – from Jack Nicholson to Cesar Romero to Heath Ledger – but Phoenix's take turns it up. Not to 11 though. He notches it up to like 20.
Joker isn't one of those films where you leave the theater energized. You're beaten down and exhausted. But for a movie to have that effect on you these days is quite a feat.