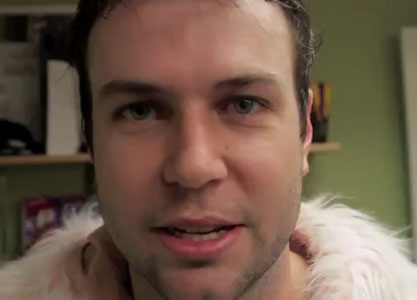 Ever wonder what happens in the Saturday Night Live writers room?
It's 4:30 am and Taran Killam, Abby Elliott, Vanessa Bayer and Bobby Moynihan are working on writing night.
But, instead of writing a sketch, Killam decides…. to dance!
Check him out channeling that weeks musical guest, Robyn in the video, Call Your Girlfriend.
Featuring special-effects (OK, they're using flashlights and a light switch) by Elliott, Bayer and Moynihan.
It's weird and oddly mesmerizing.
My favorite part? The guy who is casually typing away on his computer while all the chaos is going on behind him.