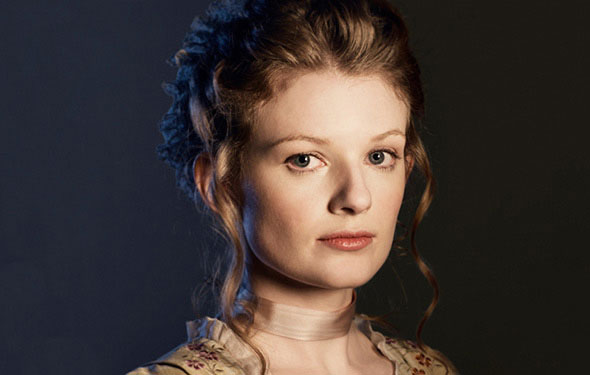 AMC's new spy-ring series, TURN, is definitely a huge departure for actress Meegan Warner. The 22-year-old star plays Mary Woodhull on the American Revolutionary War show where she admits this opportunity truly is her big break.
She shared on AMC's website, "It's my first big job of any kind, so the whole experience has been wonderful. To be able to work with such fantastic actors and for a fantastic network — I feel very lucky to be a part of it."
Her role as Mary involves portraying a wife and mother to a one-year-old. As an actress, it can be challenging work to have to deal with babies on the set because they do what they want, when they want.
"The baby is actually played by a set of twins. It was fun, but difficult at times — for example, if it says in the script that the baby is asleep, you can't tell the baby, 'You're actually asleep right now,'" she said. "Sometimes it takes a while to film something like that — there are times you have to wait for the right moment, and then sometimes you have to rush through it to try and get the scene done. Other times, there are these nice, natural moments that come through where you react to what the baby is doing, and sometimes they'll keep that in the scene. They are very beautiful boys, and they liked me in the end."
TURN airs on Sundays on AMC.