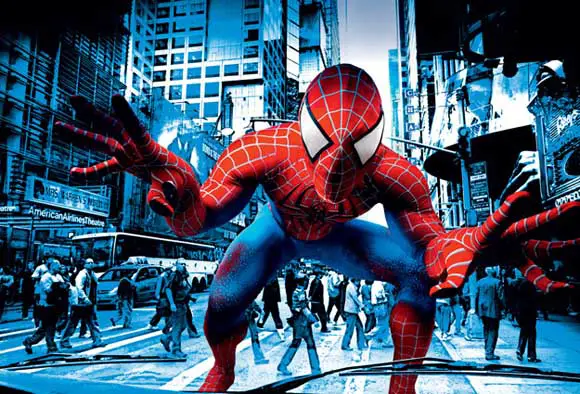 If Spider-Man were ever frozen in place by icy enemy Coldheart, the world would be in grave danger. However, when troubled Broadway production Spider-Man: Turn Off the Dark was recently "frozen," cast and crew members rejoiced.
In the theater world, a freeze refers to the end of a long period of script rewrites and the beginning of rehearsals and performances. The superhero musical was ground to a halt earlier this year after horrendous reviews prompted producers order rewrites and look for a new director, which is found in Phillip William McKinley.
The show will officially open Tuesday, June 14 at Manhattan's Foxwoods Theatre, after 177 preview performances since last November. "I assure you that there are a lot of very excited and relieved people at the Foxwoods Theater today," said McKinley, according the New York Times. "But no one will be celebrating until Tuesday night."
Originally conceived in 2002, Turn Off the Dark has seen production costs rise to around $70 million, making it by far the most expensive Broadway show in history. Starring Reeve Carney as Peter Parker and Jennifer Damiano as Mary Jane Watson, it features music and lyrics from U2 rocker Bono and The Edge.
Via the New York Times