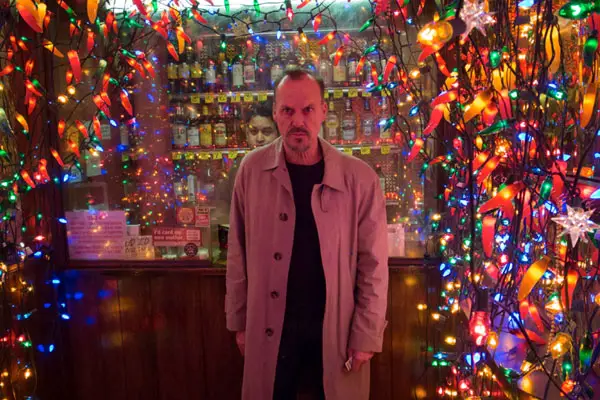 One of the best stories this Oscar season is the comeback of Michael Keaton. His stunning turn in Birdman not only had audiences cheering, it also had award show voters taking notice.
He spoke about the excitement to The Wall Street Journal.
"Yeah it is. You get recognized. It's not as important as trying to cure Ebola or anything like that. I'm not being funny, I'm being dead serious," he says. "But relatively speaking, it's important – but more than anything, I'm thankful and I'm grateful."
Playing the role of Riggan Thomson, a formerly successful actor trying to kickstart his career on Broadway, is one that he loved, but not a role that he thinks about often.
"No, when I walk away, I walk away and move on to the next thing. I think about what a great experience was and how good I feel that, with all the attention I'm getting, I'm getting inside a movie that I'm telling you will go down … films will reference this movie for a long, long time. It broke new ground if you ask me," Keaton explains.
The Batman actor knows that this role gave his career an incredible boost and also helped him deliver the best performance of life.
"It was frightening and beyond daunting. To have the opportunity to try to pull off what we pulled off was pretty cool," he says.
One thing that was particularly challenging was the shooting style initiated by director Alejandro González Iñárritu. The long takes were difficult and the entire film was done in 29 days.
"We shot out of sequence – and for this particular film it was demanding enough to go from one emotion to another in 30 seconds, let alone 11 minutes and back again," he shares. "It took extraordinary concentration which was a really good for me."
All of this success later in his career has made Keaton a bit wistful about his lean years.
"I was just having a conversation with somebody about how much I miss the really clean excitement of getting up on a stage somewhere and doing a play or showing up on a little movie somewhere or driving to work because you're in a television show," he says. "It's so fun. But in many ways, I'm just getting started."