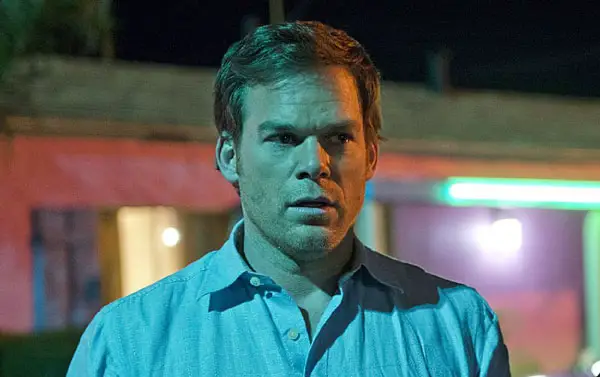 It appears that Broadway's Hedwig and the Angry Inch has a lot of life left thanks to Dexter star Michael C. Hall, who will soon be taking over the lead in the rock musical in October.
Most people thought that once Neil Patrick Harris ended his limited engagement as the lead in Hedwig and the Angry Inch that the production would close up shop. After all, Harris proved himself to be a Broadway box office draw by packing the Belasco Theatre on a nightly basis with dozens of sold-out, standing-room-only performances. But since Harris' major success meant that the production recouped its initial investment in just over three months, the producers of Hedwig saw no reason to close even if Harris was scheduled to end his run on August 17. Andrew Rannells (The Book of Mormon) took over from Harris, but only for a limited eight week engagement and will end his run as Hedwig on October 12.
While the box office of Hedwig predictably dipped with Rannells in the lead, grosses for the relatively inexpensive musical are still strong enough to keep the show going though the new year. Hall will take the stage for his first performance on October 16 and will play the transgender rock star through January 4. It marks a quick return for Hall to Broadway after starring in The Realistic Joneses this season, which closed on July 6. Hedwig will be Hall's first role in a Broadway musical since playing Billy Flynn in Chicago in 2002.