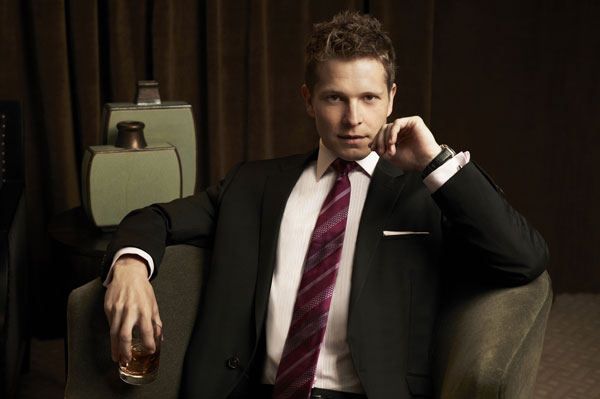 Even though they are in their sixth season, The Good Wife managed to surprise viewers with another shocking turn of events on its season premiere. This time Cary Agos, played by Matt Czuchry, found himself in jail after being charged with helping a drug lord transport hard drugs.
Since the former Gilmore Girls star is accustomed to his character donning expensive tailored suits, this is definitely a left turn on his character's golden path. Czuchry talked to The Hollywood Reporter about how he prepared for his character's mindset.
He revealed, "I watched a television show called Locked Up, which documented real prisoners. I found a blog by a former prisoner and read that and took notes on that. What I found was that when you have the clothes stripped off your back, there's this huge loss of dignity. There's loneliness, isolation, vulnerability. I was able to see what real prisoners felt like through that research. When I was at work I tried to mirror that loneliness and vulnerability by isolating myself on set, staying in handcuffs longer than I needed to, not going back to my trailer, staying in the actual prison we were shooting in and staying in the cell."
Along with that loneliness comes that sense of isolation from a character who's had it easy in life.
Czhuchry said, "I really wanted to create that vulnerability and get into that head space. I've never been arrested, so I had to tap into what the character was feeling and thinking at that time. Those were some of the things I did. I didn't eat as much as I usually do to try and feel a little bit weaker. The food, from what I've read, is not great in prison."
It's unclear where the storyline will take fans this season, but it's not looking good for Cary Agos.
The Good Wife airs on Sundays on CBS.