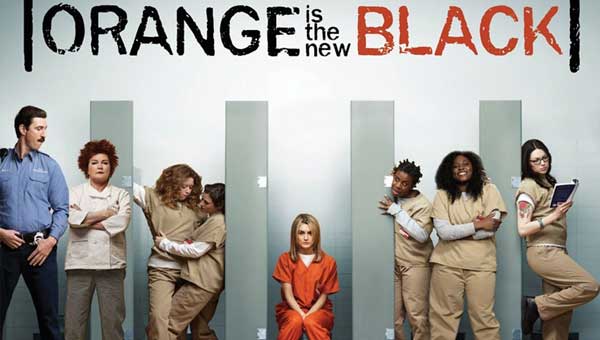 The exact viewership of a Netflix Original Series is an ongoing mystery. We know Netflix has over 60 million subscribers, and we know shows like Daredevil, Unbreakable Kimmy Schmidt, and Orange is the New Black are very popular. But on a streaming service without ratings or ad rates it's impossible for someone to know just how many people actually watch these shows. For acting talent participating in these programs this can be very frustrating — are they being compensated appropriately for the work that you do?
Showbiz411 released an e-mail sent by award-winning Orange is the New Black casting director Jennifer Euston to talent agents regarding roles for the fourth season, which is now in preproduction:
ALL OF THE ROLES BELOW ARE SCALE +10%. I CANNOT EMPHASIZE MORE THAT THIS IS WHAT WE ARE PAYING. IT'S NOT A JUMPING OFF POINT AND I'M NOT PUTTING IT ON HERE FOR FUN. SO PLEASE, DO NOT SUBMIT YOUR CLIENT IF THEY WILL NOT WORK FOR SCALE OR IF YOU WON'T LET
THEM WORK FOR SCALE. IT'S A WASTE OF EVERYONE'S TIME.
ALSO, AS ALWAYS, ONLY NY LOCAL HIRES.
The relatively low rates raise the question of whether or not the talent is being paid fairly considering the popularity of the show, and the nature of the e-mail makes it easy to assume that talent agents have been off the mark when it comes to pay requirements. But without concrete viewership numbers of the series, it's very difficult for talent agents to evaluate.
Do you think "SCALE +10%" is too low for an actor appearing on Orange is the New Black? Or how do you think Netflix can resolve the confusion over the show's popularity?