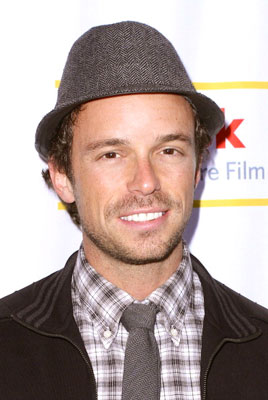 Bite-Size 6 with Casting Director Geoffrey Soffer
By Yvonne Wandera
Twitter: @yvonnewandera | Instagram: miss_wand
Hashtags: #thebite  #biteteam
Geoffrey Soffer, the man behind all things casting for ABC's hit shows ("Ugly Betty", "The Beautiful Life"),  talks about his liberating transition to talent mangement/producing, discovering new talent and what to avoid when doing a self tape. 
Geoffrey gives us 'the bite' on your 6 hot questions. 
What inspired you to make the transition from Casting to being hands on with an actor's career as a Talent Manager/ Producer?
Geoffrey Soffer: Well … I started out in the business as a child actor, and spent most of my time as a teenager pursuing it. So I think my brain and my heart were conditioned at an early age to understand the ups and downs.
And then as a casting director, I learned the business of the business and how actors get hired. I spent many years meeting and working with actors. That was my favorite part of the job. I realized during (Ugly Betty) that my heart was on that side of the business. Seeing Judith Light's relationship with Herb Hamsher (manager) inspired me to go into management. They've been together for twenty-some years. I realized those relationships last longer than a television show would.
And then management transitioned into producing, because in this day and age we're not just finding opportunities for clients, but creating them. Of all my career transitions this has been the most liberating.
Can you talk us through your process of selecting a new client? 
Geoffrey Soffer: I wouldn't call it a selection process really. It's such an organic process. I might see an actor in a play or a festival or through a referral from a casting director. And I'm always in contact with actors that are starting their careers or just starting to emerge in the business.  I have to respond to their talent and marketability, of course, but it goes beyond that. 'Is this somebody that I can wake up everyday and want to work with, talk to and champion?' If the passion is not there, I am not going to be the right manager for them, no matter how successful they will be. That's the most important thing an actor should know about landing a manger – You need to pick each other.
Do you feel it is important to take on new unknown talent? 
Geoffrey Soffer: Yes, because we've all started out as unknowns. I think there is something rewarding about 'discovering someone new that nobody knows'. Especially a talented actor that has just arrived.
I think actors and artists in general are very vulnerable when they enter the business. They are putting a lot of trust and hope in your experience and guidance. I feel a great sense of responsibility and take it very seriously. I feel lucky to be entrusted with the careers of the artists that I work with.
What would you say is the rough ballpark, percentage wise, of new unknowns in your roster? 
Geoffrey Soffer: I don't know really. I don't make that distinction, because they're all important to me, whether they are known or not yet known. However, when I started, I had many unknown actors on my roster and many of them have since emerged. So my responsibility has grown and it doesn't allow me as much time to bring on as many new clients. But I am always eager to meet talented artists. Who isn't?
What would you consider are your three bugbears that actors do on self tapes? 
Geoffrey Soffer: Well I think the most important part of the audition is being prepared. If you are going on tape, you better be off book. There is nothing worse than watching a talented actor who doesn't know his lines or hasn't put any thought into it. And the audition becomes watching them trying to remember their lines, rather than watching them get caught up in the character and really allowing the creative process to happen. You can't get away with that for too long. They'll stop watching.  So I would say, first and foremost, learn your lines.
Second of all, have a great camera, lighting and sound. The bar has been raised over the last few years. Technology has advanced and there are actors out there that are pretty technologically savvy when it comes to putting themselves on tape. The quality of your tape has to be solid. There can't be distractions in the background. You can't have ugly 1975 wallpaper distracting the viewer.
They also need to see your eyes and get a sense of your body type and language. It should be in HD, and if you can, edit your clips into one file to send. Don't send multiple takes of the same scene and expect them to watch all of them. Present them with what you feel is your best take on the role. The more professional your tape looks the better chance of them responding or at least remembering you.
And the third thing is to try to relax and enjoy it. Don't put too much pressure on being what you think they want. It can't be about landing the job or getting them to like you. Putting yourself on tape needs to become a hobby, because until you are getting direct offers for the projects you want to be doing, you'll always have to make a self-tape. It's part of the business.
If an actor was to contact you in a clever way to self promote (so no emails, no phone calls, no weird stuff), would you welcome it? 
Geoffrey Soffer: Umm. What's a clever way?
Possibly a banner outside your office? 
Geoffrey Soffer: You know I don't really fall for those things. I've gotten the Starbucks gift card, and the frisbees and the cookie tins and other funny bizarre things. It's clever, but it has never led to anything. I'm looking to work with people that are laser focused on the craft and the work.
I would save your money on the gift cards and banners and singing telegrams. It doesn't paint the picture that you want it to paint of you and your talent. Just write the person a letter or email.  But make sure you have something interesting to say or promote, otherwise you probably won't get a response.
I encourage actors to let the work speak for itself. And I think, in my experience if you are putting out good work, talent does not go undiscovered for long.
Coming Soon: The digital comedy 'What's Your Emergency' directed by Michael Urie and produced by Geoffrey Soffer coming soon. He is also the executive producer of the 'The Last Five Years' (@Last5YearsMovie) directed by Richard LaGravenese and starring Anna Kendrick. The film opens nationwide on February 14th.
Follow Geoffrey on Twitter: @GeoffreySoffer