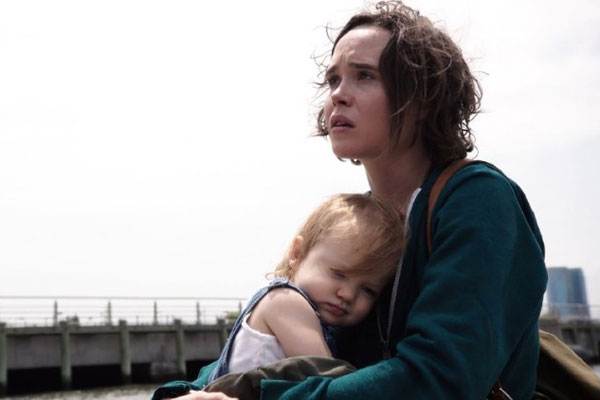 Before MTV started to cash in on the reality of being 16 and Pregnant, Ellen Page was portraying a knocked up teen in her Oscar nominated role in Juno. It's hard to believe it's been almost a decade since she told Michael Cera, "I still have your virginity." She made headlines recently when she came out and has since noticed a double standard when it comes to gay men and women in the business, and she opened up to The Guardian about it.
She noted another famous gay actor when she said, "Zachary Quinto [of Star Trek fame] is out, and he stars in one of the biggest blockbuster franchises. I have four projects coming up – all gay roles. People ask if I'm concerned about getting pigeonholed. No one asks: 'Ellen, you've done seven straight roles in a row – shouldn't you shake it up and do something queer?'" adding, "There's still that double standard. I look at all the things I've done in movies: I've drugged a guy, tortured someone, become a roller-derby star overnight. But now I'm gay, I can't play a straight person?"
Page's most recent role, where she plays a lesbian in Freeheld, was moving – but she has a point. Many straight actors who play straight will go on to be praised by the critics, but the gay people who play straight? No one ever really bats an eye.
Ellen Page currently stars as the title character in Tallulah, out now.